Contact Us | En español
1 New Writing Prompt

Join today or login

Home

Read

Up For Review

Stand Out Writing

Additional Reading

Write

Stand-Alone

Book or Script

Inspired Writing






Contests

Voting Booths

Start Your Own






Current Writing Prompt

Look for a new writing contest soon here. A new daily writing prompt is announced every ten hours.

Classes

Rankings

Profile

Info
Get feedback for your writing and enter writing contests.
| | |
| --- | --- |
| | Learn from feedback that will be written on everything you post. Share poetry, stories and book chapters. |
| | Fun writing contests with cash prizes. Choose from over 50 writing contests every month. |
| | A community for writers. Make connections and friends. Enjoy sharing your writing. Learn More. |

Sign Up
Start getting feedback in 5 minutes!



Featured Poems
Featured Stories
Today's Well Received Poems
Today's Well Received Stories
Today's Well Received Books

Today's Well Received Scripts

Upcoming Contest Deadlines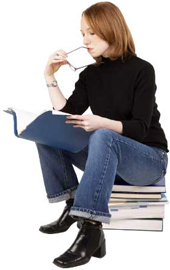 Four Line Poem

Write a four line poem that has a specific syllable count. The first line has 1 syllable, the second line has 5 syllables, the third line has 5 syllables, and the last line 9 syllables. The subject can be anything.
Deadline: Today!

Antonym Poetry Contest

Write a four line poem. The first line is only one word. Second and third line can be formatted as you wish. The last line is the antonym (opposite meaning) of the word on the first line.
Deadline: In 5 Days

3 Line Poem

Write a three-lined poem that has a specific syllable count to enter this contest.
Deadline: Mar 3rd

Free Verse Poetry Contest

Write a free verse poem. This is a method of writing poetry that does not follow any structure or style. See an example and details in the announcement.
Deadline: Mar 8th




Contests offer a cash prize
Writing Classes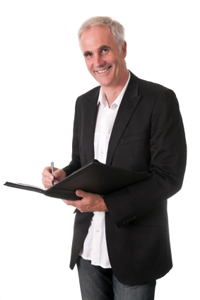 Japanese Poetry-Tanka
An introduction to Tanka, an ancient Japanese poetry form.

The form of Japanese poetry most familiar to Americans is the haiku, the 17-syllable poem that reached the height of its development in the seventeenth century. But the haiku derived from an older, but still popular poetic form, the waka, which had been used for a thousand years before the haiku. The word waka means "Japanese poem," and it is a form so basic to Japanese literature that Japanese still study and write it today. It is also known by the name tanka, which means "short poem."
Class Begins: March 6th

MARCH 2017 - HAIKU 201

HAIKU are short, imagistic poems about things that make people feel connected to nature. Japanese poets have written haiku for hundreds of years and in the last forty years, the appreciation of haiku has spread all over the world. The essence of haiku is the way in which it succinctly captures observations of the natural world.

Why are people writing haiku? They write it because it is enjoyable and because writing haiku gives them a new way to look at the world.

You too can write haiku!

FLEXIBLE SCHEDULE- One of the great things about taking a class on FanStory is that you can study in the privacy of your own home and choose the schedule that works best for you.

ACCESSIBILITY-- Your lessons and assignments are available to you 24/7 for as long as you are a member.

CHAT-CLASSROOM-- the students and I have the ability to speak or text with each other in the classroom. It is an awesome opportunity to have a productive and enjoyable classroom experience.

GETTING THE HELP YOU NEED --I work at home and my schedule is flexible. I give my students all my contact information. I want to make sure you get the help you need to learn.

HAIKU CLUB - We have a haiku club available to you at no extra cost. My students love it! You can practice what you learn in class and make new friends.

If you have any questions, please do not hesitate to send me a PM or an email= marival58@gmail.com

MariVal Bayles



Class Begins: March 30th

null
null
Class Begins: null

null
null
Class Begins: null



Learn with the guidance of an instructor.
Four week classes are only $99.00


Upcoming Member Contest Deadlines
Colonizing a New Planet

Colonizing a New Planet. Use your imagination with this one. Your main character is one of the colonizers of a new planet. See contest announcement for full details.
Deadline: Tomorrow!

Mystery Place Poem

It must rhyme - no free verse. I have raised the fee to $10 - or what one pays for a "treasure chest" to promote a work. Minimum size is eight lines of at least six syllables per line.
Deadline: In 2 Days

Fire and Rain

"Fire and Rain"


This is to be any length or type of poetry.
Express what this line's content means to you in your life.
The words "fire and rain" each have to be used, but not necessarily together
Deadline: Mar 2nd

Dream Come True

Sometimes when we dream, it is really a message to us from above. Sometimes, it is simply our sub-consciousness that is active in our dream. Share a story about a dream that you had, that came true.
Deadline: Mar 5th

Compete for fun and a member dollar prize pool in these site member created contests.
FanStory.com Success Stories
A book by Judgement Dave. There once was a writer from Sale
Who was seeking the literary grail
He thought anything goes
From screenwriting to prose
But his poetic rhymes always did fail. Badly.

Writer. Comedian. Special snowflake. [expletive deleted] mentalist....



| | | | |
| --- | --- | --- | --- |
| | | | |