Contact Us | En español

Join today or login

Home

Read

Up Next

Bonus Reviewing
Commentary and Philosophy Poetry
When It Meets Us There
intricate, delightful mysteries



Pays 5 points and 20 member cents and offers a 25% chance at winning a member cent pump certificate.





Up For Review

Stand Out Writing

Additional Reading

Write

Stand-Alone

Book or Script

Inspired Writing






Contests

Classes

Rankings

Profile

Info
Get feedback for your writing and enter writing contests.
| | |
| --- | --- |
| | Learn from feedback that will be written on everything you post. Share poetry, stories and book chapters. |
| | Fun writing contests with cash prizes. Choose from over 50 writing contests every month. |
| | A community for writers. Make connections and friends. Enjoy sharing your writing. Learn More. |

Sign Up
Start getting feedback in 5 minutes!



Featured Poems
Featured Stories
Today's Well Received Poems
Today's Well Received Stories
Today's Well Received Books

Upcoming Contest Deadlines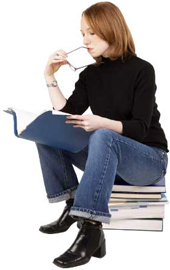 Cinquain Poetry

Write an "Cinquain" poem for this contest. A cinquain poem is a poem that follows a specific format. Read the announcement for a sample poem.
Deadline: In 3 Days

One Line Poem

Write a monostich poem which is a poem that is only one line.
Deadline: Nov 30th

2-4-2 Poetry

Write a 2-4-2 syllable poem. It has three lines. The first line has 2 syllables, the second line has 4 syllables and the last line 2 syllables. The subject can be anything.
Deadline: Dec 3rd

5-7-5 Poetry Contest

For this contest you are to write a short poem. It should only have three lines. But the structure is that of a Haiku. The first line has 5 syllables. The second line has 7 syllables. The third line has 5 syllables again. Write about anything.
Deadline: Dec 6th




Contests offer a cash prize
Writing Classes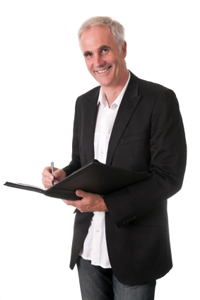 Writing Short Nonfiction
Many writers turn to more "creative" genres when they begin writing, such as poetry, short stories, and the novel. However, it is nonfiction, such as articles, feature stories, and interviews, that will sell while that completed novel languishes unread on the writer's desktop. In addition, nonfiction writers don't need agent representation while still using much of the same writing skills and creativity as a fiction writer.
Class Begins: December 11th

null
null
Class Begins: null

null
null
Class Begins: null

null
null
Class Begins: null



Learn with the guidance of an instructor.
Four week classes are only $99.00


Upcoming Member Contest Deadlines
Book It!

Write a new book in three months.
Deadline: Today!

Rewrite That Ad!

Write a one-act script that satirizes a commercial.
Deadline: In 2 Days

Presidents Hanging Out

This is a topic based contest. Write a story based on the topic provided in the the announcement.
Deadline: In 3 Days

American Were woman

The Guy painfully transforms into a woman three times a night, how did it happen? What's your version?
Deadline: In 4 Days

Compete for fun and a member dollar prize pool in these site member created contests.
FanStory.com Success Stories
A book by Rdfrdmom2. Rdfrdmom2 is a retired K-12 public school educator with 33+ years experience. Recently she began substitute teaching again and soon will be teaching Algebra Readiness skills 4 days a week. She works as a volunteer in the Special Needs Ministry at Believers Church and is a board member of H-E-A-R-T, Hope Exists after Ra...



| | | | |
| --- | --- | --- | --- |
| | | | |