Get feedback for your writing and enter writing contests.
| | |
| --- | --- |
| | Learn from feedback that will be written on everything you post. Share poetry, stories and book chapters. |
| | Fun writing contests with cash prizes. Choose from over 50 writing contests every month. |
| | A community for writers. Make connections and friends. Enjoy sharing your writing. Learn More. |

Sign Up
Start getting feedback in 5 minutes!



Featured Poems
Featured Stories
Today's Well Received Poems
Today's Well Received Stories
Today's Well Received Books

Upcoming Contest Deadlines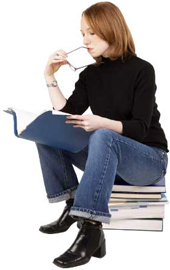 Lune Poetry Contest

A Lune poem is a short and fun poetry form with only three lines. View the contest announcement for an example.
Deadline: Tomorrow!

Newbie 5-7-5
Write a poem that has three lines and follows a specific syllables count. View an example in the announcement.
Deadline: Oct 31st

Halloween Poetry Contest

For our Halloween poetry contest we are looking for poems that somehow capture the fun, horror or excitement of this time of the year.
Deadline: Oct 31st

Halloween Horror
Write a horror or thriller story for our Halloween writing contest. The story can have a Halloween theme or you can use your imagination to create a story that will put your readers on edge.
Deadline: Oct 31st




Contests offer a cash prize
Writing Classes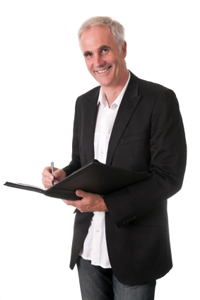 Showing vs. Telling
Writers are often told &quotShow, don't tell.&quot But what exactly does that mean? When you are writing a story, aren't you in fact &quottelling&quot thorough a narrator?

All stories contain a balance of showing and telling. The trick is in what to show and what to tell. In this class, taught by award-winning fiction writer Stacia Levy, we'll learn what to show and what to tell.

We'll accomplish this overarching course goal of learning what to show and what to tell through the four main course goals.
Class Begins: November 7th

Haiku 101
Writing haiku is an art and it's more intricate than some people may think; however, it's not hard to learn and it's fun!

In this class, you will learn the basic rules of writing haiku and, hopefully, develop an appreciation for its beauty. Haiku is one of the older types of poetry. It was created in the 17th century.

The class will be interactive with students participating in classroom discussions as well as reading and reviewing each other's homework. It is through this process that students learn best. I will be available to all my students via fanstory private messages and my private email.
Class Begins: November 27th

null
null
Class Begins: null

null
null
Class Begins: null



Learn with the guidance of an instructor.
Four week classes are only $99.00


Upcoming Member Contest Deadlines
Anybody Hungry?

Write a story that incorporates a recipe in it. It can be specific or generalized, but enough to recognize it as more than simply a reference to food. It can be any style or genre, but R, PG or G rated, please. 500 to 3,500 words.
Deadline: In 2 Days

Write a Kyrielle SONNET

Write a Kyrielle Sonnet in iambic tetrameter or iambic pentameter. You can choose one of two specific rhyme schemes and one of two iambic meters. Some lines are repeated, see instructions. Plenty of time to write, make your reservation now.
Deadline: In 2 Days

work challenges

This is a topic based contest. Write a story based on the topic provided in the the announcement.
Deadline: In 5 Days

univocal lipograms

Univocal lipograms follow no form, but are restricted to only one vowel.Check out two submissions in my name, Mike1817. They are OH and Timid Simic.
Deadline: Oct 30th

Compete for fun and a member dollar prize pool in these site member created contests.
FanStory.com Success Stories
A book by antonie01. would eventually love to have an historical novel published...



| | | | |
| --- | --- | --- | --- |
| | | | |