Contact Us | En español
1 New Contest

Join today or login

Home

Read

Up For Review

Stand Out Writing

Additional Reading

Write

Stand-Alone

Book or Script

Inspired Writing






Contests

Classes

Rankings

Profile

Info
Get feedback for your writing and enter writing contests.
| | |
| --- | --- |
| | Learn from feedback that will be written on everything you post. Share poetry, stories and book chapters. |
| | Fun writing contests with cash prizes. Choose from over 50 writing contests every month. |
| | A community for writers. Make connections and friends. Enjoy sharing your writing. Learn More. |

Sign Up
Start getting feedback in 5 minutes!



Featured Poems
Featured Stories
Today's Well Received Poems
Today's Well Received Stories
Today's Well Received Books

Upcoming Contest Deadlines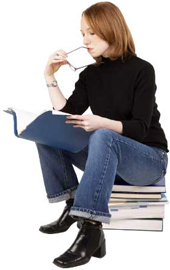 Rhyming Poetry Contest

Write a poem of any type that has a rhyme.
Deadline: In 2 Days

5-7-5 Poetry

For this contest you are to write a short poem. It should only have three lines. But the structure is that of a Haiku. The first line has 5 syllables. The second line has 7 syllables. The third line has 5 syllables again. Write about anything.
Deadline: Feb 28th

ABC Poetry Contest
For this contest you are challenged to write a ABC poem. ABC poetry has five lines and often is used to express feelings. See the announcement for an example.
Deadline: Mar 5th

Cinquain Poetry

Write an "Cinquain" poem for this contest. A cinquain poem is a poem that follows a specific format. Read the announcement for a sample poem.
Deadline: Mar 13th




Contests offer a cash prize
Writing Classes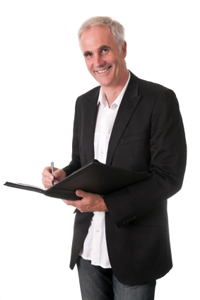 null
null
Class Begins: null

null
null
Class Begins: null

null
null
Class Begins: null

null
null
Class Begins: null



Learn with the guidance of an instructor.
Four week classes are only $99.00


Upcoming Member Contest Deadlines
The Phenomenon of Cell Phones

One stanza of four line every line must have a rhyme. There must be a 2nd stanza of only one line with a surprise, colorful statement or zinger. Have fun with this. Give use some laughs.
Deadline: Today!

Year of the Script: Prompt ONE!

The Galactic Counsel of Planets has convened to determine the fate of Earth. YOU have been selected to represent Earth and plead her case. Write a script based on this scenario.
Deadline: In 6 Days

Honeymoon

This is a topic based contest. Write a story based on the topic provided in the the announcement.
Deadline: Feb 28th

Story Poem/Prose

Tell us something about yourself... funny, sad, happy or just making it through the day...
Deadline: Feb 28th

Compete for fun and a member dollar prize pool in these site member created contests.
FanStory.com Success Stories
A book by HelenDeakin. I am addicted to the written word. My own and other peoples. I love to read and I love to write and I do as much of it as I can in between looking after my three beautiful children, my home duties and studying for my diploma in childcare and I am soon to be self publishing some of my work as ebooks....



| | | | |
| --- | --- | --- | --- |
| | | | |