Get feedback for your writing and enter writing contests.
| | |
| --- | --- |
| | Learn from feedback that will be written on everything you post. Share poetry, stories and book chapters. |
| | Fun writing contests with cash prizes. Choose from over 50 writing contests every month. |
| | A community for writers. Make connections and friends. Enjoy sharing your writing. Learn More. |

Sign Up
Start getting feedback in 5 minutes!



Featured Poems
Featured Stories
Today's Well Received Poems
Today's Well Received Stories
Upcoming Contest Deadlines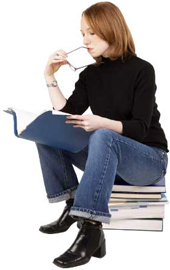 Non-Fiction Writing Contest
We are looking for personal essays, memoirs, and works of literary non-fiction. It can be spiritual, political, or funny. Creative approaches welcomed.
Deadline: In 2 Days

Unexpected Romance

Write a story the brings two people together, two people who don't necessarily realize that they belong together but the audience is rooting for them.
Deadline: In 6 Days

Palindrome Poetry

A palindrome is a word (or sentence) that reads the same backwards as forward. So "Madam" is a palindrome. For a palindrome poem you incorporate it into your poem but do so with the sentences. See an example in the announcement.
Deadline: Jun 3rd

ABC Poetry Contest
For this contest you are challenged to write a ABC poem. ABC poetry has five lines and often is used to express feelings. See the announcement for an example.
Deadline: Jun 6th




Contests offer a cash prize
Writing Classes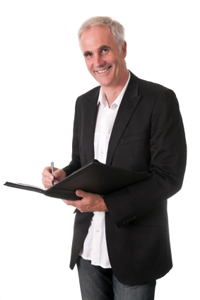 Advanced Short Stories
In this class, students are invited to go beyond the basic elements of fiction writing to explore issues of voice, nontraditional plot structure, and unconventional points of view through reading exemplary stories and responding in their own writing. Each week there will be reading and writing assignments that will assist students toward completing at least one story draft by course end. In addition, the opportunity will be provided for students to read and respond to each other's work.
It will be helpful if students enter class with at least an idea for a story, but it's not necessary. We will review the basics of short story writing the first week, but students should be familiar from past class(es) with the basics of character, point of view (POV), plot elements, setting, and theme.

Class Begins: June 5th

Contemporary Short Story
In this class you will learn how to read short fiction critically so that you can improve your own writing skills. The focus will be on recently published, contemporary short fiction from publications such as The New Yorker. You will learn how to develop the elements of your fiction through short writing exercises and receive structured feedback that will help you improve your writing skills. At the end of the class you will have one completed short story that is ready to be submitted for publication.

Class Begins: June 12th

Sonnets 103
Sonnets are among the most beautiful of all poetic forms. When one thinks of a sonnet, one naturally thinks of Shakespeare's love sonnets. However, there are also other sonnet forms, including the Petrarchan (Italian), Spencerian, and forms. This course will focus on Shakespearean, Petrarchan and Spenserian forms. The class will have a strong focus on writing. After all, the best way to learn a poetic form is to write in that form.

Students need not have prior knowledge of writing in sonnet forms.

Students should have at least an entry level proficiency in writing with iambic pentameter.
Class Begins: June 25th

Plotting the Plot
Often novice writers feel comfortable with developing three-dimensional, believable characters. But what good are these characters if we don't see them in action? Action is a matter of plot, which many writers feel less comfortable with. We'll develop our understanding of plot and apply to writing at least one complete story in this class.
Class Begins: July 10th



Learn with the guidance of an instructor.
Four week classes are only $99.00


Upcoming Member Contest Deadlines
Story with alternative endings

This is a topic based contest. Write a story based on the topic provided in the the announcement.
Deadline: In 4 Days

DwaRazy Poem contest

A DwaRazy is a poem in which a word is used twice in different forms in the same line of each verse. As an example:
The polished figures of the bronze figurines,
glisten in the sun's glistening beams.
Deadline: In 4 Days

Friendship Cross Cultures

This is a topic based contest. Write a story about a friend that opened your world to another culture.
Deadline: In 5 Days

Technology wars

This is a topic based contest. Write a story based on the topic provided in the the announcement.
Deadline: In 5 Days

Compete for fun and a member dollar prize pool in these site member created contests.
FanStory.com Success Stories
A book by Michaelk. A long time ago, when I was a young lad and picked up a pen to write my first story, the ground shook, children ran for cover, and mothers rocked their babies with tears in their eyes.
I quickly put down the pen that said, 'Earthquake' on it.
I didn't pick up another pen for many years, which explains...



| | | | |
| --- | --- | --- | --- |
| | | | |