Get feedback for your writing and enter writing contests.
| | |
| --- | --- |
| | Learn from feedback that will be written on everything you post. Share poetry, stories and book chapters. |
| | Fun writing contests with cash prizes. Choose from over 50 writing contests every month. |
| | A community for writers. Make connections and friends. Enjoy sharing your writing. Learn More. |

Sign Up
Start getting feedback in 5 minutes!



Featured Poems
Featured Stories
Today's Well Received Poems
Today's Well Received Stories
Upcoming Contest Deadlines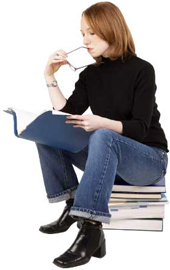 Lanturne Poetry

Write a five line poem. The syllable count is one, two, three, four, one. So the first lin has one syllable, the second line has two, the third line has three syllables, fourth has four and the final line has one.
Deadline: Today!

Tanka Poetry Contest

For this contest you are challenged to write a Tanka poem. Tanka is a form of poetry with a specific syllable count. See the announcement for an example.
Deadline: In 2 Days

Lune Poetry Contest

A Lune poem is a short and fun poetry form with only three lines. View the contest announcement for an example.
Deadline: Apr 3rd

Newbie 5-7-5
Write a poem that has three lines and follows a specific syllables count. View an example in the announcement.
Deadline: Apr 5th




Contests offer a cash prize
Writing Classes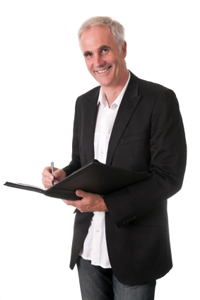 Free Verse
"Just prose cut up into lines". This has been offered as a definition of free verse. This class will show you the many reasons why this is a far from accurate definition of a style of poetry, often considered ultra modern, but which has already been around for more than a century. Discover its unique and multi-faceted beauty as an alternatively available style for you, as a poet, to use as you consider appropriate.
Class Begins: In 6 Days

Novel Middles
Middles can be troublesome. In novels, middles sometimes "sag" because of the lack of complications or difficulties related to the main plot problem. In this class, students are challenged to work on typical concerns of the middle chapters of a novel: building the complications to lead inevitably to the climax.
Class Begins: April 3rd

MARCH 2017 - HAIKU 201
HAIKU are short, imagistic poems about nature and things that make people feel connected to it. Japanese poets have written haiku for hundreds of years and in the last forty years, the appreciation of haiku has spread all over the world. The essence of haiku is the way in which it succinctly captures observations of the natural world.

Why are people writing haiku? We write it because it is enjoyable and because writing haiku gives us a new way to look at the world.

You too can write haiku!

FLEXIBLE SCHEDULE- One of the great things about taking a class on our FanStory community site is that you can study in the privacy of your own home and choose the schedule that works best for you.

ACCESSIBILITY-- Your lessons and assignments are available to you 24/7 for as long as you are a member.

CHAT-CLASSROOM-- the students and I have the ability to speak and hear each other in the classroom. It is an awesome opportunity to have a productive and enjoyable classroom experience.

GETTING THE HELP YOU NEED --I work at home and my schedule is flexible. I give my students all my contact information. I want to make sure they get the help they need to learn.

HAIKU CLUB - We have a haiku club available to you at no extra cost. My students love it! You can practice what you learn in class and make new friends.

If you have any questions, please do not hesitate to send me a PM or an email= marival58@gmail.com

MariVal Bayles aka Gypsy Blue Rose



Class Begins: April 5th

Novel Endings
In this class, students will learn how to write a satisfying novel ending that addresses the story problem but avoids being too pat. Students will continue their work from earlier courses by studying the end of "The Great Gatsby" and working through exercises toward completing their own novels.
Class Begins: May 1st



Learn with the guidance of an instructor.
Four week classes are only $99.00


Upcoming Member Contest Deadlines
TV Pilot

From 36 to 60 pages, 12 pt, best done with final draft, celtx or even MS word templates. TV scripts focus on character relationships and start off with a compelling 10 pg teaser.
Deadline: In 4 Days

Double or Nothing

Write a poem based on the topic of your choice. Requirement is to write in etheree style incorporating alliteration. It has to include the two (double) or will not qualify (nothing)
Deadline: Apr 1st

What if George Came Back?

How does George cope with modern inventions, politics, today's youth, women, street gangs, automobiles, criminal justice system? FICTIONAL STORIES ONLY. NO POETRY, AUDIO, GRAPHICS. 1000-3000 WORDS.

Deadline: Apr 5th

Write a Bio Poem

Please write a poem, any kind including free verse; about a famous or historic person. Please refrain from writing about someone the public at large never heard of or cannot research.
Deadline: Apr 10th

Compete for fun and a member dollar prize pool in these site member created contests.
FanStory.com Success Stories
A book by Liberty Justice. ***NOTE: PLEASE support a starving Poet by purchasing MY BOOK FOR SALE, "Soothing Words Spoken From the Heart!" PREVIEW BUY AND TELL EVERYONE. BUY NOW www.createspace.com/4929895 or www.amazon.com/dp/1500696900.

This book is an original creation that will lift your spirit, bring joy t...



| | | | |
| --- | --- | --- | --- |
| | | | |