Contact Us | En español

Join today or login

Home

Read

Up For Review

Stand Out Writing

Additional Reading

Write

Stand-Alone

Book or Script

Inspired Writing






Contests

Classes

Rankings

Profile

Info
Get feedback for your writing and enter writing contests.
| | |
| --- | --- |
| | Learn from feedback that will be written on everything you post. Share poetry, stories and book chapters. |
| | Fun writing contests with cash prizes. Choose from over 50 writing contests every month. |
| | A community for writers. Make connections and friends. Enjoy sharing your writing. Learn More. |

Sign Up
Start getting feedback in 5 minutes!



Featured Poems
Featured Stories
Today's Well Received Poems
Today's Well Received Stories
Today's Well Received Books

Upcoming Contest Deadlines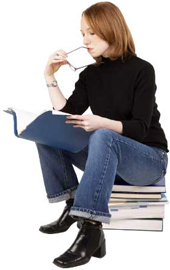 3 Line Poem

Write a three-lined poem that has a specific syllable count to enter this contest.
Deadline: In 2 Days

Dialogue Only Writing Contest
Write a story using only dialogue.
Deadline: In 6 Days

Free Verse Poetry Contest

Write a free verse poem. This is a method of writing poetry that does not follow any structure or style. See an example and details in the announcement.
Deadline: Aug 7th

Acrostic Poetry Contest
Write an acrostic poem. An acrostic poem is a poem where the first letter of each line spells out a word. View an example in the announcement.
Deadline: Aug 11th




Contests offer a cash prize
Writing Classes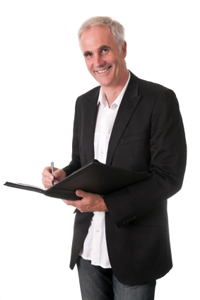 Unity in Poetry
The aim of this course is to improve the quality of your poetic writing by the establishment and maintenance of different types of unity. The course will run from Friday 4th August through Friday 1st September with class sessions on Tuesdays and Fridays. We shall see how different poets have achieved this in various verse styles, and undertake written exercises concentrating on unity.
Class Begins: August 4th

Advanced Short Stories
In this class, students are invited to go beyond the basic elements of fiction writing to explore issues of voice, nontraditional plot structure, and unconventional points of view through reading exemplary stories and responding in their own writing. Each week there will be reading and writing assignments that will assist students toward completing at least one story draft by course end. In addition, the opportunity will be provided for students to read and respond to each other's work.
It will be helpful if students enter class with at least an idea for a story, but it's not necessary. We will review the basics of short story writing the first week, but students should be familiar from past class(es) with the basics of character, point of view (POV), plot elements, setting, and theme.

Class Begins: August 7th

HAIKU 101 - August
Haiku is a very short form of Japanese poetry. It is typically characterized by three qualities:

The essence of haiku is "cutting". This is often represented by the juxtaposition of two images or ideas and a kireji ("cutting word") between them, a kind of verbal punctuation mark which signals the moment of separation and colors the manner in which the juxtaposed elements are related.

Traditional haiku consist of 17 on (also known as morae though often loosely translated as "syllables"), in three phrases of 5, 7, and 5 on, respectively. In English, the syllable count varies because Japanese and English syllables are different. The rule is 17 syllables or less.

A kigo (seasonal reference), usually drawn from a saijiki, an extensive but defined list of such terms.

Modern Japanese haiku are increasingly unlikely to follow the tradition of 17 on or to take nature as their subject but the use of juxtaposition continues to be honored in both traditional and modern haiku. There is a common, although relatively recent, a perception that the images juxtaposed must be directly observed everyday objects or occurrences.

In Japanese, haiku are traditionally printed in a single vertical line while haiku in English often appear in three lines to parallel the three phrases of Japanese haiku.

Previously called hokku, haiku was given its current name by the Japanese writer Masaoka Shiki at the end of the 19th century.

Class Begins: August 7th

Setting the Scene
Why should writers care about setting and where a story takes place? Why not just tell the story? One difference between a novice and more experienced storyteller is in the use of setting: experienced writers are meticulously detailed about setting. Look at almost any story from a major publication such as "The New Yorker" and see that the story cannot be separated from its time and place. In this class learn to fully ground your story in its time and place, its setting.
Class Begins: August 14th



Learn with the guidance of an instructor.
Four week classes are only $99.00


Upcoming Member Contest Deadlines
clown and a unicycle

about a clown and a unicycle use picture to reflect your work
Deadline: Tomorrow!

write A letter to some one you miss

This is a topic based contest. Write a poem based on the topic provided in the announcement. a letter to some one you really miss
Deadline: In 4 Days

Brett West Songwriting Contest

FanStory's only songwriting contest.
Deadline: In 4 Days

Lyrics Make The Song Contest

Must be song lyrics only.

Can use one picture but NO music or other enhancements allowed.
Deadline: In 4 Days

Compete for fun and a member dollar prize pool in these site member created contests.
FanStory.com Success Stories
A book by thebluestar. I started to write in March 2010 after a scare with cancer, and recovering from major surgery. As a child, often lonely and confined in an adult world, writing was the only thing that helped me to live like a child. Caring for my mom, who was suffering from a very debilitating fight with cancer, at times made me a very priv...



| | | | |
| --- | --- | --- | --- |
| | | | |