Contact Us | En español

Join today or login

Home

Read

Up For Review

Stand Out Writing

Additional Reading

Write

Stand-Alone

Book or Script

Inspired Writing






Contests

Classes

Rankings

Profile

Info
Get feedback for your writing and enter writing contests.
| | |
| --- | --- |
| | Learn from feedback that will be written on everything you post. Share poetry, stories and book chapters. |
| | Fun writing contests with cash prizes. Choose from over 50 writing contests every month. |
| | A community for writers. Make connections and friends. Enjoy sharing your writing. Learn More. |

Sign Up
Start getting feedback in 5 minutes!



Featured Poems
Featured Stories
Today's Well Received Poems
Today's Well Received Stories
Today's Well Received Books

Upcoming Contest Deadlines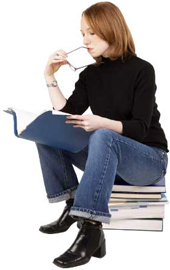 Etheree Poetry

The Etheree poem has 10 lines with a specific syllable count.
Deadline: In 2 Days

Quinzaine Poetry

A quinzaine is a 3 line poem that only has fifteen syllables.
Deadline: Dec 14th

Love Poem Poetry Contest
Write a love poem. Your love poem can be fictional or non-fictional. It can be a humorous or a serious love poem. The choice is yours.
Deadline: Dec 20th

Christmas Story

Share a story that somehow involves Christmas.
Deadline: Dec 25th




Contests offer a cash prize
Writing Classes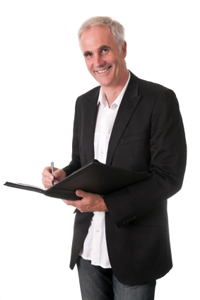 JANUARY 2017 - HAIKU 201
HAIKU --. Sir George Sansom called haiku 'little drops of poetic essence.' Haiku began in Japan during the 17th century. They are short, image-based poems about the things that make people feel connected to nature or human nature. The words should evoke in the reader the emotions felt by the poet.

FLEXIBLE SCHEDULE- One of the great things about taking a class on FanStory is that you can study in the privacy of your own home and choose the schedule that works best for you.

ACCESSIBILITY-- Your lessons and assignments are available to you 24/7 as long as you are a member. If three months after your class ended you would like to review your assignments or lessons, you will be able to do it.

CUSTOM-MADE CLASSES --I understand we all have different learning styles. For example, I am a kinesthetic learner (very visual, hands-on type). That is why I offer detailed step by step instructions for those who need it.

CLASSROOM CHATROOM = I will be available to chat with you about your class progress or if you have questions about your homework. You will get to know me and your classmates better. CHATROOM PARTICIPATION IS NOT MANDATORY in my class but I highly recommend it. It's a great opportunity to get to know your classmates and me. Great friendships have been formed in our chatrooms.

I don't make the classroom chats mandatory for two main reasons,

one - because some people are not able to use our chatroom
two - because it's very hard to get everyone together, especially the fanstorians who live in other countries.

GETTING THE HELP YOU NEED --I will be available anytime every day of the week. I will get back to you within 48 hours. On your pre-class questionnaire, you will get all my contact information= email, phone, skype, and fanstory.

Thank you for your enrollment consideration and interest,

You may address me as MariVal or Gypsy

Class Begins: January 2nd

Rhyme -- a Poetic Device
Learn how rhyme can be used both regularly in formal verse and irregularly as one of many devices available to poets. Get familiar with the terms used by reviewers to describe various types of rhyme. Whether you want to write formally or use rhyme effectively and sparingly in free verse. This is the course for you.
Class Begins: January 7th

Start Your Novel
Why do some novels grab you from the first page while others you put aside? How do you take a seed of an idea and grow a full-blown novel from it? Learn all of the necessary skills to develop your story idea into a novel outline and write the first draft of the beginning chapters.
Class Begins: January 9th

Novel Middles
Middles can be troublesome. In novels, middles sometimes "sag" because of the lack of complications or difficulties related to the main plot problem. In this class, students are challenged to work on typical concerns of the middle chapters of a novel: building the complications to lead inevitably to the climax. Also addressed will be novel middle issues of firm establishment of the story world, backstory, themes, symbols, and narrative voice.
Class Begins: February 13th



Learn with the guidance of an instructor.
Four week classes are only $99.00


Upcoming Member Contest Deadlines
Children's Story


Deadline: In 4 Days

Castaway

Stuck on a tropical island in the pacific.
Show how you survive with three things on you.
Get through the three months on the island, before
help arrives.
Deadline: Dec 13th

Stupid, real hurts

Write a true story about when something so simple as a minor insult hurt you. When you thought you understood the world and made a decision based on that knowledge. But afterwards, you felt ashamed.
Deadline: Dec 14th

The Gun

This is a topic based contest. A child under 12 finds/takes/steals or is given a loaded pistol or rifle. What happens? FICTION ONLY. 1000 word minimum. No maximum. NO Poetry, music or sound effects.
Deadline: Dec 15th

Compete for fun and a member dollar prize pool in these site member created contests.
FanStory.com Success Stories
A book by Rdfrdmom2. Rdfrdmom2 is a retired K-12 public school educator with 33+ years experience. Recently she began substitute teaching again and soon will be teaching Algebra Readiness skills 4 days a week. She works as a volunteer in the Special Needs Ministry at Believers Church and is a board member of H-E-A-R-T, Hope Exists after Ra...



| | | | |
| --- | --- | --- | --- |
| | | | |