Contact Us | En español

Join today or login

Home

Read

Up For Review

Stand Out Writing

Additional Reading

Write

Stand-Alone

Book or Script

Inspired Writing






Contests

Classes

Rankings

Profile

Info
Get feedback for your writing and enter writing contests.
| | |
| --- | --- |
| | Learn from feedback that will be written on everything you post. Share poetry, stories and book chapters. |
| | Fun writing contests with cash prizes. Choose from over 50 writing contests every month. |
| | A community for writers. Make connections and friends. Enjoy sharing your writing. Learn More. |

Sign Up
Start getting feedback in 5 minutes!



Featured Poems
Featured Stories
Today's Well Received Poems
Today's Well Received Stories
Upcoming Contest Deadlines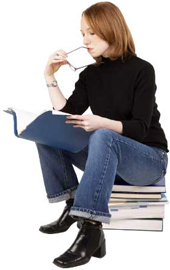 Cinquain Poetry

Write an "Cinquain" poem for this contest. A cinquain poem is a poem that follows a specific format. Read the announcement for a sample poem.
Deadline: In 4 Days

3 Line Poetry Contest

For this contest you are to write a short poem. It should only have three lines. But the structure is that of a Haiku. The first line has 5 syllables. The second line has 7 syllables. The third line has 5 syllables again. Write about anything.
Deadline: Sep 3rd

Love Poem Poetry Contest
Write a love poem. Your love poem can be fictional or non-fictional. It can be a humorous or a serious love poem. The choice is yours.
Deadline: Sep 11th

One Line Poem

Write a monostich poem which is a poem that is only one line.
Deadline: Sep 13th




Contests offer a cash prize
Writing Classes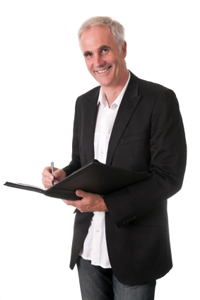 null
null
Class Begins: null

null
null
Class Begins: null

null
null
Class Begins: null

null
null
Class Begins: null



Learn with the guidance of an instructor.
Four week classes are only $99.00


Upcoming Member Contest Deadlines
oneoneonetwotwotwo...

This is a topic based contest. Write a poem based on the topic provided in the announcement. First word, one syllable, 2nd word underneath first word, one syllable, third word underneath 2nd word, etc
Deadline: In 6 Days

Alternate Facts

Sign up for the competition. PM the organiser and you?ll be given a fact/belief to write about. The kicker? In the story, the fact/belief has to turn out not to be true! PROSE FICTION ONLY. MINIMUM 1500 WORDS.
Deadline: Aug 31st

Masterpiece Remastered

Take a famous and 'classic' poem of no less than ten lines, and no more than (around) twenty. The challenge is to re-write the piece in the same style...
Deadline: Aug 31st

War Poetry Contest

The poem can be about any war, but must not romanticize or glorify war. This is an antiwar poetry contest.
Deadline: Sep 6th

Compete for fun and a member dollar prize pool in these site member created contests.
FanStory.com Success Stories
A book by Beverly Botelho. Has published poetry in 'Cedar Rock,' 'The New York Times,' and published a collection of poetry, "Angel, Mine: Poems and Parables for Mere Mortals." Raised in Paterson, NJ, currently resides in a quaint Victorian town in Northwest, NJ....



Not available.
---

Not available
---

Not available
---

Not available
---

| | | | |
| --- | --- | --- | --- |
| | | | |