Get feedback for your writing and enter writing contests.
| | |
| --- | --- |
| | Learn from feedback that will be written on everything you post. Share poetry, stories and book chapters. |
| | Fun writing contests with cash prizes. Choose from over 50 writing contests every month. |
| | A community for writers. Make connections and friends. Enjoy sharing your writing. Learn More. |

Sign Up
Start getting feedback in 5 minutes!



Featured Poems
Featured Stories
Today's Well Received Poems
Today's Well Received Stories
Today's Well Received Books

Upcoming Contest Deadlines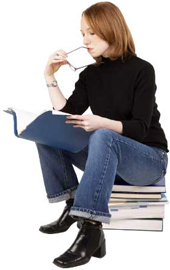 Acrostic Poetry Contest
Write an acrostic poem. An acrostic poem is a poem where the first letter of each line spells out a word. View an example in the announcement.
Deadline: Today!

Character

A character can make a story. Write a story that based on the scene pictured in this announcement.
Deadline: In 4 Days

Faith Poetry Contest

The theme for this poetry contest is "faith". We are looking for poems that in some way pertain to this theme. It doesn't matter if it's spiritual, political, intellectual or emotional as long as faith is clearly represented.
Deadline: Oct 11th

Palindrome Poetry

A palindrome is a word (or sentence) that reads the same backwards as forward. So "Madam" is a palindrome. For a palindrome poem you incorporate it into your poem but do so with the sentences. See an example in the announcement.
Deadline: Oct 18th




Contests offer a cash prize
Writing Classes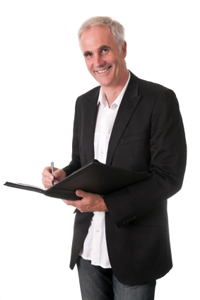 null
null
Class Begins: null

null
null
Class Begins: null

null
null
Class Begins: null

null
null
Class Begins: null



Learn with the guidance of an instructor.
Four week classes are only $99.00


Upcoming Member Contest Deadlines
IT'S FALL, Y' ALL

FALL is in the air 5-7-5 suite
4 5-7-5 poems

MUST include only 1 FALL image/artwork
no rhyming end lines
no music, video, animation
Personification allowed

2 colors--1 background 1 text
Deadline: Today!

Psalmist Too

This is a topic based contest. Write a Psalm using the information provided in the announcement. Only one entry per writer for this contest.
Deadline: In 3 Days

ElfQuest

This is a topic based contest. Write a story based on the topic provided in the the announcement.

Minimum words 800 max up to the author...

NO POETRY
Deadline: In 6 Days

Rondeau Redoublé

This is the third in my series of contests featuring more 'serious' verse forms.

The Rondeau Redouble is quite a complex form. See the announcement for details and an example.
Deadline: Oct 8th

Compete for fun and a member dollar prize pool in these site member created contests.
FanStory.com Success Stories
A book by cooljules.
Shawn Davis grew up in the small town of Holliston, Massachusetts. He earned his Bachelor of Science Degree in Criminal Justice from Salem State University, and he works as a police officer in a small New England town. He also worked as a police lieutenant at a New England College for eleven years. Shawn's backgrou...



| | | | |
| --- | --- | --- | --- |
| | | | |