Get feedback for your writing and enter writing contests.
| | |
| --- | --- |
| | Learn from feedback that will be written on everything you post. Share poetry, stories and book chapters. |
| | Fun writing contests with cash prizes. Choose from over 50 writing contests every month. |
| | A community for writers. Make connections and friends. Enjoy sharing your writing. Learn More. |

Sign Up
Start getting feedback in 5 minutes!



Featured Poems
Featured Stories
Today's Well Received Poems
Today's Well Received Stories
Today's Well Received Books

Upcoming Contest Deadlines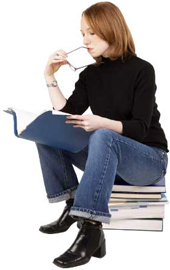 Napo Poem - National Poetry Month
It's national poetry month so we are challenging all poets to try a Napo poem.
Deadline: In 2 Days

What If?
For this contest you are presented with a &quotwhat if&quot for your character. What if you were hiking and heard screaming from a distance.
Deadline: In 5 Days

Loop Poetry Contest

A challenging poetry type that requires you to use the last word of each sentence as the starting word of the next sentence.
Deadline: May 3rd

Sudden Flash Fiction

Write a story on any topic that uses around 750 words.
Deadline: May 8th




Contests offer a cash prize
Writing Classes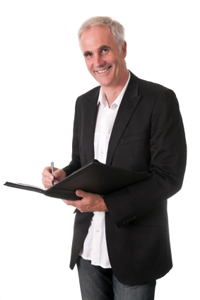 Novel Endings
In this class, students will learn how to write a satisfying novel ending that addresses the story problem but avoids being too pat. Students will continue their work from earlier courses by studying the end of "The Great Gatsby" and working through exercises toward completing their own novels.
Class Begins: In 6 Days

Start Your Novel
Why do some novels grab you from the first page while others you put aside? How do you take a seed of an idea and grow a full-blown novel from it? Learn all of the necessary skills to develop your story idea into a novel outline and write the first draft of the beginning chapters.
Class Begins: In 6 Days

HAIGA ART
HAIGA is a style of Japanese painting that incorporates the aesthetics of HAIKAI. Haiga are typically painted by HAIJIN poets, and often accompanied by a HAIKU poem. Like the poetic form it accompanied, haiga was based on simple, yet often profound, observations of the everyday world. Stephen Addiss points out that "since they are both created with the same brush and ink, adding an image to a haiku poem was ... a natural activity.

FLEXIBLE SCHEDULE- One of the great things about taking a class on our FanStory community site is that you can study in the privacy of your own home and choose the schedule that works best for you.

ACCESSIBILITY-- Your lessons and assignments are available to you 24/7 for as long as you are a member.

CHAT-CLASSROOM-- the students and I have the ability to speak and hear each other in the classroom. It is an awesome opportunity to have a productive and enjoyable classroom experience.

GETTING THE HELP YOU NEED --I work at home and my schedule is flexible. I give my students all my contact information. I want to make sure they get the help they need to learn.

HAIKU CLUB - We have a haiku club available to you at no extra cost. My students love it! You can practice what you learn in class and make new friends.

If you have any questions, please do not hesitate to send me a PM or an email= marival58@gmail.com

MariVal Bayles aka Gypsy
Haiku Society of America Member



Class Begins: May 3rd

Contemporary Short Story
In this class you will learn how to read short fiction critically so that you can improve your own writing skills. You will be learn how to develop the elements of your fiction through short writing exercises and receive structured feedback that will help you improve your writing skills. At the end of the class you will have one completed short story that is ready to be submitted for publication.

Class Begins: May 8th



Learn with the guidance of an instructor.
Four week classes are only $99.00


Upcoming Member Contest Deadlines
I Am Not Your Creation

This is a topic based contest. Write a story based on the topic provided in the announcement.
Deadline: Today!

9-1-1 Contest

Write a poem using a 9,1,1, syllable count that relates to a well-known disaster or tragic event in history.
Deadline: Tomorrow!

TV Pilot

From 36 to 60 pages, 12 pt, best done with final draft, celtx or even MS word templates. TV scripts focus on character relationships and start off with a compelling 10 pg teaser.
Deadline: Tomorrow!

Love You? HAHAHA!

Write a poem in any style about a terrible love experience.
Deadline: In 4 Days

Compete for fun and a member dollar prize pool in these site member created contests.
FanStory.com Success Stories
A book by Joe Hudson. I am a Municipal Administrator and have been in my current position for 29 years. I write a weekly column for the Statesville Record and Landmark which is now in it's sixth year of weekly (Sunday) publication.
I am a member of the North Carolina Writers Network and have been published on that site.
I have publis...



| | | | |
| --- | --- | --- | --- |
| | | | |