| | |
| --- | --- |
| Category: | Mystery and Crime Fiction |
| Posted: | October 21, 2020 Views: 30 |
| Chapters: | |

Chapter 39 of the book Looking for Orion - 2
Cody is home. What's next?
"Home - part 4" by DeboraDyess


Background
What should feel like safety does not.



Summary
Well, the summary is getting longer, folks!...Here we go in a nutshell...


When brothers Cody and Jack McClellan go to the state park for a 'men's weekend', Cody goes hiking and stumbles across a botched assassination attempt. Shot and left for dead, he is rescued by his brother, who drags him out of the park in search of their car. Chased by the hitmen, lost and trying to keep Cody alive, Jack keeps hearing Bible verses he learned as a kid. Angry at God, he refuses to pray, but depends on himself and fellow campers to save his brother.
They escape the woods, but the hitmen aren't finished.
At the hospital, Cody crashes. With the heart monitor blaring 'flat-line', Jack begs God to allow his brother to live. Without any more medical intervention, the monitor blips to life again and the trauma team, headed by Abby Kitman, stabilizes him and rushes him to surgery.
Cody awakens the next day to find one of the Lehman clan (the hitmen) bending over his hospital bed. Dressed in orderly's garb, he injects a toxin into Cody's IV tubing. Again saved by Jack and Abby, Cody is put into a medically induced coma until an antidote can be found.
Because the Lehmans are high profile killers, the FBI is involved in the case and assists in finding a way to save Cody. But it's weeks before he is strong enough to return to his family and home.
It's his first night out of the hospital. Jack, Laine and Travis have come over with tamales for dinner. But as they're preparing to eat, the doorbell rings.
Jack approaches the door, revolver drawn, but is relieved to find Dr. Abby Kitman there. The chemistry between the young doctor and Cody was obvious, even to the children, who make sport of it while they eat.
Abby asks if FBI is having her followed and is angry that agents have been assigned to her but realizes that the concern is real.
Once the reality-moment of the evening passes, though, Abby and the family visit and get to know each other in a more personal setting.

End of previous section:
"Okay, Katie, m'darlin'," Rachel started as she stepped off of the stairway a few minutes later, "it's your -"

She was hushed by both Jack and Laine, who pointed in unison toward the recliner. Cody sat, eyes closed, breathing slowly. Katie had curled up against him, padding his casted arm with her doll blanket, and now snored softly beside him. "I think bath can wait 'til morning," Jack said.

As he lifted his niece into his arms to carry her upstairs Rachel touched Cody lightly on the cheek. He started from sleep and grabbed her wrist, holding it in a death grip, not fully awake.

Rachel winced and gasped through clenched teeth. "Cody," she said firmly, "let go. You're hurting me."

His hand opened as if he'd grabbed hot coals and he blinked away the last of sleep. "Mamma, I'm sorry," he whispered. "I'm so sorry."

"I'm fine." Rachel rubbed her arm, delivering a smile that almost convinced him she was telling the truth.

"I was dreaming ..."

"It's okay, son." There was an edge of tension to Rachel's voice. "It's going to be okay." She paused, then reached for the Bible on a nearby end table. Pulling her glasses from a front shirt pocket she put them on, flipped through several pages of the old book and put in in Cody's lap.

He looked down and read the verse from Deuteronomy that she indicated. Do not be afraid of them; the Lord your God himself will fight for you.

He stared down at the words for a minute and nodded slowly. "Thank you, Mom."

Jack stood quietly, watching the two of them. His fledgling faith struggled with the thought that evil lurked outside, waiting for them to let their guard down for even a second.



It took almost fifteen minutes for Cody to navigate the stairs from the ground floor to the second story, but he stubbornly refused to sleep in his office. Jack hovered first beside him and then behind him, ready to catch his falling body should the need arise. He pretended to be packing in the last few minutes of visiting before he left, as if it had been weeks since they'd had time to talk instead of weeks with nothing else to do.

Cody stopped at one point, looking up the stairs that seemed to never end.

"Like Mount Everest, isn't it." Jack leaned against the stair rail behind his brother, trying to imagine it from Cody's perspective.

"Kilimanjaro, at least."

"Good thing. People climb that all the time."

Cody shot him a death-glance and Jack decided silence was his best response from then on...at least until they reached their summit.

When they stepped onto the top landing, Cody looked at him, face etched with exhaustion. He made eye contact with his older brother and tried to sound firm. "It's impossible for me to fall down the stairs now, so I don't need a babysitter. What I want now is to finish this on my own. I appreciate you, Jack, but..." He stared toward his bedroom door, "Disappear."

His older brother arched an eyebrow in silent surprise, nodded and veered off to the upstairs bathroom, where he watched from the door. Glancing down the stairs as Cody grabbed hold of his door jamb, Jack noticed Rachel watching her youngest intently and understood Cody's irritation. He peeked into the bedroom a few minutes later. Cody sat on the edge of the bed, obviously more tired than he had expected to be.

"You okay?" Jack asked.

Cody nodded wordlessly, looking up at his brother through the dark hair that had fallen into his eyes. He drew a deep breath and tried to turn the corners of his mouth into a smile. "Made it."

"Yes, you did. Mount Everest, right? Now I'm going home to find my bed. See you tomorrow." With that he was gone, leaving Cody to his own thoughts.

The room made him feel more at home than he had felt all day. This was the place he'd wanted to be, dreamed of being, for weeks now. The lodge style bed was comfortable, his books and pictures surrounded him and he felt relaxed. A tap sounded on the door.

"Can I come in?" Rachel's soft voice asked.

"Yes, ma'am."

His mother pushed in, smiling. "Are you really okay?" She glanced around the room, looking for anything she could do to make it more of what he needed.

Cody nodded. "I'm fine, Mom."

"Jack says he can come up and help you change if you want him to."

"No. I just got rid of Jack." Cody shook his head. "I'm just sleeping in these, I think." He looked down at the tee-shirt and sweat pants he'd spent the day in. "I don't think they're dirty, and I'd rather try dressing in the morning, anyway."

"Okay." Rachel picked up a cup and poured a bit of water from the pitcher she'd set on the bedside table. She held it out to Cody and then offered two pills from a bottle she produced from her pocket. "Your prescription," she said, as if he might not know that already. "Abby said to give them to you tonight and make you take them." She held her hand out, even though Cody made no move to take the tiny white tablets. "They'll help you sleep, and ease some of the pain."

"I feel fine, Mom." Cody looked away from her and back, catching the doubt in her eyes.

"And I've known you your whole life, son. You don't feel fine. And Dr. Kitman said to take these."

Cody smiled to himself. He'd noticed several times that his mother only referred to Abby as 'Dr. Kitman' when she wanted to wield the power of that title. He hesitated a minute longer, then reached out and took the pills from her hand. He put them into his mouth and took a drink. "Okay?" he asked.

Rachel kissed him on the top of the head. "Okay. Now, sleep well, sweetheart."

She left and Cody listened to her retreating footfall, then the sound of her going downstairs. He spit the pills into his hand and dropped them into the trash can beside the bed, grimacing at the bitter taste left beneath his tongue. He swished the remaining water around the inside of his mouth, swallowing the unpleasantness and lay carefully on the bed. Staring at the ceiling fan revolving above his head, he sighed and bit his lip.. No matter how bad the pain got tonight, Cody knew he couldn't take anything that may slow him down.

If he were the two remaining Lehman brothers, he would strike tonight.
| | |
| --- | --- |
| | The book continues with Invasion - part 1. We will provide a link to it when you review this below. |
Author Notes
Characters:
Cody McClellan - early 30s, widdowed, raising his two children. Ex-cop, he's not a PI.
Jack McClellan - mid 30s, husband and dad. Police detective.
Rachel McClellan - Mother of Jack and Cody
Laine McClellan - Jack's wife
Michael and Katie McClellan - Cody's kids, 12 and 6, respectively
Travis McClellan - Jack and Laine's son 12-years-old
Abby Kitman - head of the trauma team that saved Cody in the ER. She's taken an interest in his family (and, especially, in him).
Lehman brothers - a family of assassins who tends to target minority politicians or civil leaders. They're REALLY evil!

Pays one point and 2 member cents.
© Copyright 2016. DeboraDyess All rights reserved.
DeboraDyess has granted FanStory.com, its affiliates and its syndicates non-exclusive rights to display this work.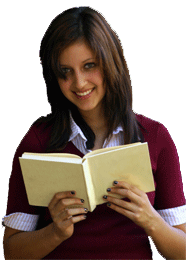 You need to login or register to write reviews.

It's quick! We only ask four questions to new members.

Interested in posting your own writing online? Click here to find out more.