| | |
| --- | --- |
| Category: | Fantasy Fiction |
| Posted: | October 26, 2020 Views: 33 |
| Chapters: | |

Chapter 36 of the book A Dozen Wishes Around the Globe
A holiday special granted by the genie
"The Ninth Wish" by Ben B.


Background
A genie had been found in the gemstone globe by not one but four masters. Things would be great if only they didn't release a desecrated Atlantis and all its evils earlier. What else could go wrong?



Barry came back from Chicago after dealing with the mob, just in time for Christmas Eve. Ryan was waiting for him on the observation deck. The deck was decorated festively in a fashionable manner. Many guests and staff members were in there with a pianist playing holiday carols. Everyone waited patiently for the ship to arrive in New Atlantis.

"Don't you go anywhere without your gray anymore?" Ryan joked.

Barry was wearing a gray sweater with a giant white snowflake on it, "Gina handpicked this one when we went online shopping. Feel silly considering we're going on an island."

"Well we did want you to look your best," Gina flew in with Lilly by her side. Lilly was wearing a green sweater and Gina had a red scarf on to match her red shirt, "After all, this is the first time your family will be seeing New Atlantis."

"All of ours," Lilly wrapped her arm around Ryan's "It was about time we met each other's parents."

"Yeah...just about," Ryan was red under his collar, still recovering from the experience. He would have taken the Artificer any day over those two."

"I still don't see why we're all wearing sweaters," Barry pulled on the snowflake imprinted on his chest, "I know it's Christmas, but it's still a tropical island."

"Yeah," Ryan agreed as he tugged his own sweater, "I'm going to feel silly wearing this under all that...snow?"

Ryan was going to say "sun," but that changed when he saw flakes coming down the window. He thought he saw a few before but assumed he was imagining it. Now that it was coming down as there were a salt shaker in the sky, its presence was undeniable. All the guests started to notice as well as they crammed to the windows.

"That's...that's not possible," Barry thought about it hard, "We're too close to the equator."

"It's a Christmas miracle!" Ryan looked up to the sky with a childish smile, half expecting Santa Clause to come down from the sky with his reindeer.

Barry noticed the reaction from the news, or rather their lack of reaction. Both Gina and Lilly were looking at one another as if they were trying to say something without actually saying it. Barry got suspicious and went outside for the nearest viewing scope on the railings. He knew by now the island would be in view.

The crowds were loud as they were gasping from the sight. It got up to the point where Ryan couldn't hear his own thoughts. He did manage to feel his phone buzz. It was from Barry telling him to come outside with the girls. Ryan showed them the text and gestured them to follow him.

"Ryan," Barry's was still looking through the viewing scope, "you better take a look at this."

Barry made way for Ryan. Through the scope, Ryan saw what caught Barry's eye. At the corner of the island where the ship was to dock, there was more than just snow. Ryan saw countless Christmas trees stand with real sugar plums growing on them and silver bells attached. Every now and then one of the trees would jingle its own bells. Candy canes grew on the edges of the skiing mountain; that mountain was definitely new. Behind the docks there was a town made out of gingerbread and frosting. The candy glued to it looked very real. Neighboring the gingerbread house, there was a glass orb embedded on the ground. A wooden town was inside with a variety of bakeries shops, hotels, and more for sure. If there were more surprises, Ryan couldn't see them from there.

Ryan pried his head away from the scope. He and Barry both looked back slowly at their girlfriends in silent surprise and confusion. The ladies waited in silence waiting for their boyfriends to speak up.

"You spent the ninth wish, didn't you?" Barry accused Lilly.

"Hon, I thought we were saving for an emergency," Ryan glanced at the snowy island, "This ain't it."

Neither of the girls would say anything. Both of them waited for the other to say something first.

"Why did we bother to build a ship when we keep seeing new places here?" Ryan sort of joked hoping to break tension.

"If you wanted a Christmas island, I'm sure Mech and the others could have done," Barry didn't want to offend his genie girlfriend, "a half a decent job."

"I didn't spend the wish on Christmas," Lilly took the viewing scope and started adjusting it, "I spent it on him."

"Who?" Barry asked.

Lilly didn't answer. She just gave Barry the viewing scope when she was done with it.

Barry's jaw dropped. He adjusted the scope further to make sure he saw what he was seeing.

"Are you crazy?!" Barry asked Lilly, "He raided San Francisco and kidnapped Gina twice!"

"You don't mean..." Ryan caught on who Barry was talking about.

Not waiting for Barry's confirmation, Ryan took the viewing scope and looked at the gingerbread village. He was Wesley with a bunch of handsome people with the same shade of blonde hair as him. Ryan watched Wesley tear a gumdrop off from the roof and passed it to a middle aged woman. His mother most likely.

"You changed him back..." Ryan refused to free his eyes from the scope, "but I thought..."

"That it wouldn't help?" Lilly asked for him, "Probably wouldn't have. Not by itself."

"Wesley needed his family," Gina explained, catching Ryan's attention from the scope, "but he wouldn't see them when he was human."

"So I wished for Wesley to have the best Christmas ever," Lilly smiled to herself, "giving Gina what she needed to fix him."

"By how?" Barry needed details.

"By Christmas miracle," Gina leaned back against the railing, "I redecorated the island, brought Wesley's family here via sleigh ride, and disguised Lilly as Santa Clause."

"What?!" Barry and Ryan cried out.

"Ho, ho, ho," Lilly let out a jolly laugh, "Can't say I miss the belly, but the beard was fun to play with."

That was too much for Ryan. His girlfriend was Santa Clause. That whole idea blew his mind. His jaw wouldn't go back up to close his mouth.

"As far as Wesley is concerned, it was Santa who broke Wesley out of the bunker. But..." Lilly patted her now slim belly, "'Santa' wouldn't change him back until his family forgave him."

"They saw him as the Artificer?" Barry didn't see that part coming.

"They're his family," Lilly peered through the viewing scope herself, "They love him no matter what. Wesley just needed a reminder."

"And you're sure Wesley is safe now?" Barry watched the ladies for signs of certainty.

"Positive," Lilly peered through the scope to watch Wesley, "He knows his Santa is watching him to see if he's been naughty or nice."

"Santa may have been a ruse, but the miracle itself was real," Gina watched Wesley from a far,
"Family, forgiveness, and goodwill are what Christmas is really about. It only took twenty Christmas movies to figure that one out."

Barry stayed silent looking up to the snow. He told Gina, "If forgiveness is what brought Wesley back. Then maybe it's time I forgive him too."

"Same," Ryan broke himself out of the Santa shock.

The girls smiled warmly to their sweethearts. Lilly kissed Ryan's cheek. Gina did her best to kiss Barry's.

The boat sounded its horn.

"Almost there," Ryan smiled to the scene, "our first Christmas together."

"I know," Gina smiled and flew around them happily, "I can't wait for morning. I even snuck presents under the tree for you all while the wish was still on."

"You did?" Ryan looked ahead, "Which one?"

"It's..." Gina tried to point at the right tree, but there were too many of them, "You know Ryan? I'm actually not sure."

"You really didn't have to do that, Gina," Barry smiled up to her as he watched float in the air with the night sky behind her, "You've done but give us presents since we met."

The jolly smile dropped on Lilly, "Barry's right," she pulled out her playing card from her pocket, "I don't think there's anything else you can give us."

Lilly took a good hard look at the Four of Clubs. A million ideas raced through her mind but none of them seemed appetizing. Certain of her decision, she tore the card up into tiny pieces.

"Lilly," Gina was somewhat surprised from this, "What are you doing?"

"If there is a wish better than a bestie," she took the pieces to the railings, "It's not coming to me," she threw the pieces overboard. The wind caught them and scattered them to the sea.

Ryan rolled up his eyes and lightly smiled, "Ah hell," he took his card to the railings, "I would have been a terrible killer gorilla."

Gina covered her mouth as she watched the Three of Diamonds fly away in pieces.

"You're keeping yours?" Lilly was surprised. Of all of them, she didn't think Barry would keep his final wish.

"I already gave it to her," Barry smiled as Gina lowered herself to his side, "I love her."

Gina started to cry, "And I love you," her sobbing found its way to her happy voice, "And I love all of you!"

Lilly started to cry too. Barry did his best to hold back his tears but his face did turn red.

A mischievous smile came over Ryan, "Come on guys. Group hug! Group hug!" He grabbed hold of Barry and Lilly.

Gina stopped crying as she warned, "Ryan no!"

Ryan banged Barry and Lilly's head together as they both went through Gina. Ryan couldn't stop himself in time before banging into theirs. Gina clinched her teeth as she watched her friends push each other away from one another. Anyone who saw them from the observation deck probably thought they were idiots.

"Ow!" Ryan held the lump on his head, "How do I always forget that?"

No one answered. Barry just gradually built up his laughter as he held his head. Lilly followed Barry's example. Ryan and Gina were not far behind. They all calmed down. Gina spread out her arms and lightly wrapped them around Barry and Lilly. The four of them closed in gently.

"Come on guys, your families are waiting," Gina rubbed her final tear away.

"Buzzkill," Ryan chuckled, "I hope my mom didn't kill Lilly's yet."

"Or vice versa," Lilly took Ryan's arm, "Let's go save them."

Barry and Gina were alone. There was something up in the sky that caught Barry's eye.

"Did you put that up there?" he pointed to a bright blue star in the sky.

Gina looked up in disbelief, "No, I swear!"

They both looked back down to each other and smiled warmly. They what would happen if they kissed outside of the globe, but their gazes said it all.

"I love you," Barry told her without even thinking.

"And I love you," she told him back.

That was the first time they actually said. Their hands touch. It was only for a moment but somehow they actually touched. Maybe it was in their minds. Maybe it was a gift from the star above. But for a moment they know they touched.

"Come on, my parents are waiting," Barry opened the door for her, "It's time you meet them."

"But they can't see me," she reminded Barry, disappointed in herself.

"But I can," Barry invited her in the ship, "I always can."
For the first time in a long while, Gina went in through the door. Her lover followed.



| | |
| --- | --- |
| | The book continues with A Double Yes . We will provide a link to it when you review this below. |
Author Notes
Cover art provided by Lucia Maricich. To view more of her and to hire for commissions, refer to her Instagram page: @thislettleart3
Gina (formerly known as the genie): found by her four masters in a gemstone globe, now she is serving twelve wishes to Characters them.
The Professor: the original own of the genie. His misfired wish is the reason Gina is living in a globe now rather than an oil lamp
Barry: The grandson of the professor. His second wish turned him into the Mistery, a superhero that turns him into a cloud of smoke.
Ryan: College freshman who was supposed to live with Barry at the professorâ??s house
Lilly: College senior and athlete
Wesley: Son of the late CEO to Welsink Industries.
The Artificer: monster that was released from the Cage of Atlantis. Best description is hybrid of a vulture and a gargoyle.
Captain Mech: robot that was created as a side effect of the first wish. He captains the battle cruiser the gang are now living in.
Tar Twin: Minions devised by the Artificer. They are practically Siamese twins made out of tar with four arms. The only way to kill one is to slice off both of their heads.


Pays one point and 2 member cents.
© Copyright 2016. Ben B. All rights reserved.
Ben B. has granted FanStory.com, its affiliates and its syndicates non-exclusive rights to display this work.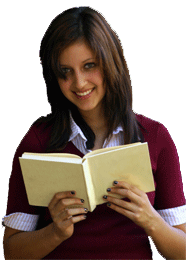 You need to login or register to write reviews.

It's quick! We only ask four questions to new members.

Interested in posting your own writing online? Click here to find out more.