| | |
| --- | --- |
| Category: | General Fiction |
| Posted: | October 27, 2020 Views: 7 |
| Chapters: | |

Chapter 58 of the book Journey From Hurricane Laura
A true story of evacuation
"Journey From Hurricane Laura 58" by Monica Chaddick


This morning D.J. and I both woke up around five. I jumped on Fanstory and immediately began posting and reviewing....and reviewing....and reviewing. I am working hard to make those member dollars. Anyway, I worked until breakfast, and then it was off to do laundry.

We ended up with eight garbage bags of laundry to wash. It ended up taking us five washers and three dryers, but we got it all done. The laundromat sells these humungous laundry bags (very sturdy, also) for ten dollars each, so we purchased some of those to bring the clean clothes home in.

Then came the fun part (I say sarcastically). Going through all of that clothes in order to see what was actually salvageable. I threw away a good bit yesterday, and ended up with another stuffed full garbage bag today after washing. I lost a few of my favorite t-shirts, which hurt a bit. However, I had a blanket that the kids got me a few years ago that had pictures of all four of my kids and the three grandkids. I was extremely worried about that blanket being messed up. Thankfully, however, it came out unscathed. That made me feel a little better about the loss of my t-shirts.

I wrote a story this morning, as well. It was based on a dream I had about a week or so ago. For some reason, I have really vivid, odd dreams. Maybe it is the writer in me. I don't know. At any rate, when I wake up from one of those dreams, I grab my notepad and jot down a few notes, usually I make a bubble map to connect the fragmented thoughts. After a few days, if the dream is still visible in my head and my notes make sense, then I know to go ahead with the story.

Okay, on to the food problems of the day. We had sausage, egg and cheese biscuits for breakfast. Normally, my mother likes those, but she and Carson couldn't eat that mess because the paper was stuck to the biscuit. Lunch was penne pasta with meatballs. She couldn't eat that because it was too much meat and the sauce wasn't sauce, it was diced tomatoes. Supper, she said, looked like worms (it was pulled pork) and swimming in grease (I will give her that one -- it really was swimming in grease). Since supper wasn't great, I went downstairs and got pizza (they were running a special). I sent a pizza down to her room. She couldn't eat that either because it was 'burnt and too doughy'. I'm not sure how it could be both, but there you have it.

I am three reviews away from 'Fall Decorations' being recognized. It is sort of disappointing that a large number of people have viewed it, but only twelve have reviewed it. I did notice that the poem I submitted for the faith poetry contest, entitled 'My God', has been recognized. A fact that I hadn't realized until today.

Once again, I am weary to the bone. I think everything is catching up to me. Mother and Dillon will be gone again for a couple of days either this week or next to supposedly finish moving out of the house. If they are going to finish, they will have to do a lot more than they did the last time they went. My mother wants to go through everything like she is moving by choice. Myself, I will go through my crap as I remove it from storage. I knew that, moving out, I didn't really have time to do something that time consuming.

I really think I am just getting to the end of my ability to cope with all of this mess. I am bored, I am tired -- no, I am exhausted. My brain feels as though it is in a fog. I called Dillon's dog by the name of one of my old dogs that has been dead for several years. I think my brain is considering mutiny. I don't know. I just know that I am through and through tired. I want answers and can't get any. I want a place to live and can't find any. It is all just SO exhausting!!!


Author Notes
Dillon = eldest child, a son
Casey = second child, a daughter; mother of Sarah and D.J.
Shelby = third child, a daughter; mother of Carson
Sarah = ten year old granddaughter
D.J. = eight year old grandson
Carson = three year old grandson
Cody = fourth child, a son
Ethel = my mother; eighty six years old

This is one chapter from my book, â??Journey From Hurricane Lauraâ??, which can be found in my portfolio if anyone is interested in reading prior chapters. This is a true story, based on our evacuation which began on August 26, 2020 and continues through present day.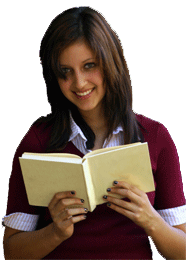 You need to login or register to write reviews.

It's quick! We only ask four questions to new members.

Interested in posting your own writing online? Click here to find out more.