| | |
| --- | --- |
| Category: | Mystery and Crime Fiction |
| Posted: | October 30, 2020 Views: 8 |
| Chapters: | |

Chapter 41 of the book Pewter's Homecoming
Andrew receives an unfriendly welcome to prison.
"Chapter 14 - After Homecoming" by teols2016

Background
Marcy Sellers starts her junior year as a new student at Pewter Public High School in western Texas. She meets Lily Harvey, who shows her around. A few weeks later, both girls are attacked. The police



Previously in "Pewter's Homecoming":

Marcy Sellers starts her junior year as a new student at Pewter Public High School in western Texas. She meets Lily Harvey, who shows her around. A few weeks later, both girls are attacked. The police quickly arrest a suspect, but, five years later, Roland Davis, a lawyer from Dallas, is given a chance to review the case.


Three Years Ago:

Andrew Mooruff stared through the van's windows at the many buildings on the grounds of the Polunsky Unit. So many of them were surrounded by high fences and tall towers. They all looked similar with white walls, blue supports, and gray roofs. Many had very narrow windows and Andrew couldn't see inside. He shifted in his seat, his metal restraints rattling as he moved.

"Welcome home," one of the officers in the front of the van remarked.

This did not feel like home to Andrew. They'd driven through the whole night, stopping twice so Andrew and the other passengers could eat and use the restrooms at quiet rest stops. They stopped two more times so the officers, three of them including the driver, could eat and stretch their legs.

There were six other men besides Andrew. No one spoke, the officers having made it clear that silence was a rule on this drive. Three were dropped off along the way at a large structure similar to this place. The sun had risen by the time they'd arrived here.

The van drove past several buildings before it arrived at a gate set apart from the other fenced-in areas. The driver lowered his window and spoke with an officer outside. The officer soon waved the van forward and the gate opened.

They stopped by a door where three more officers were waiting. The driver got out and spoke with them.

"Dropping one off," he said. "Mooruff, Andrew, from Alter County."

Checking a clipboard she was holding, one of the officers nodded. Another officer opened the van's side door and motioned to Andrew.

"Let's go," he said.

With some difficulty, Andrew rose. The officer held onto his arm as he stepped out of the van.

"You guys got time for a smoke break after we get him settled?" one of the waiting officers asked.

"Can't," the driver replied. "Gotta finish this run and get the van to a maintenance garage. TDCJ's got a full calendar and they still want to squeeze in vehicle inspections between runs."

The officer nodded in, understanding the ridiculousness of the contradiction. They all understood the bureaucracy dictating their responsibilities. The administration often didn't understand what they were putting the corrections staff through when they made their decisions.

"Next time," the officer said.

The driver and his colleague left in the van with their other three passengers. Andrew was brought into the building by the three officers. They escorted him into a small office. The female officer with the clipboard left.

"Raise your hand," one of the remaining officers instructed.

Andrew obeyed, but wound up raising both his hands since they were still cuffed together. He also couldn't keep them from shaking.

The officers didn't seem bothered by this. One of them grabbed his hand and pressed his finger against a glass. Andrew remembered a sheriff's deputy doing the same thing when he first went to jail a long time ago. The machine the glass was attached to soon beeped and he saw his own picture on the screen.

"It's him," one of the officers said. The others nodded.

"Let's go," one of them said, turning Andrew around.

They took him to another small room down the hall, where two more officers were waiting. Andrew was startled when they began removing his handcuffs, leg irons, and other restraints.

"Strip," one of the officers instructed.

Andrew stared at him, startled. Did he mean get naked in front of all of them?

"You got a hearing problem?" the officer asked more forcefully. "I said 'strip'."

Understanding he had no choice, Andrew kicked off the shower shoes he'd been given. He then pulled off the beige t-shirt and pants he'd worn in the jail for the past two years. Last went his underwear and he stood there, trying not to blush. At least the woman wasn't there to see him like this.

"Open your mouth," an officer instructed.

Andrew did so and had to resist gagging as the officer stuck a finger, covered by a rubber glove, in his mouth. The officer felt around under his tongue and between his cheeks and gums. He finished with a slight nod.

Andrew was then patted down by another officer who was also wearing rubber gloves. The officer checked his armpits, between his toes, and everywhere else.

"Bend over," the officer instructed. "Touch your toes."

This was becoming more bewildering. Where was there left to look?

Andrew then felt where as his butt cheeks were pulled apart. He shut his eyes, waiting for it to end.

"All clear," someone said.

"Stand up straight," another voice instructed.

Andrew did so and was relieved when one of the officers handed him new clothes, these being white instead of beige.
| | |
| --- | --- |
| | The book continues with Chapter 14 - Present. We will provide a link to it when you review this below. |
Author Notes
Cast of characters:

Marcy Sellers: a new student at Pewter Public High School, starting her junior year. Was raped and left comatose in the girls' locker room after the Pewter Homecoming game.

Lillian "Lily" Harvey: a junior at Pewter Public High and a cheerleader. Was raped and murdered in the girls' locker room after the Pewter Homecoming game.

Andrew Mooruff: custodian at Pewter Public High. Convicted and sentenced to death for the locker room attack. Awaiting execution on Texas's Death Row.

Feedback, specifically suggestions for additions/subtractions/alterations, is always welcome. Enjoy.

Pays one point and 2 member cents.
© Copyright 2016. teols2016 All rights reserved.
teols2016 has granted FanStory.com, its affiliates and its syndicates non-exclusive rights to display this work.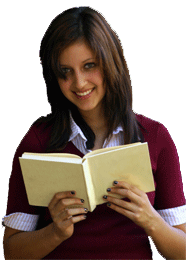 You need to login or register to write reviews.

It's quick! We only ask four questions to new members.

Interested in posting your own writing online? Click here to find out more.