MARJORIE D.
IN PRINT
ABOUT
MARJORIE D.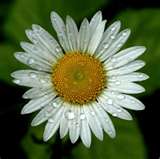 Marjorie D. is a wife, mother, grandmother, and animal lover. Her two children are grown; her husband is a retired data processing manager. She has completed four novels with another in the "thinking" stage.

To her delight and amazement, - more...
Portfolio | Become A Fan
Background
Valerie Davis died brutally. Paul Davis, Nick Vincent and Val's lover are suspects. Others die mysteriously. Officer Ray Schiller investigates a new theory despite official objections. He accidentally kills his wife's lover while on duty.

Paul Davis sat captive in a trap he had made for himself. He felt an imaginary noose around his neck, or was it the death grip Dana had on his life he felt strangling him? He found it nearly impossible to be in her presence, but had to play out his role by her rules: play or pay.
Her lips curved in a coy smile. "It doesn't have to be this way, you know. We had something pretty good going for us."
He turned his back to her.
Dana moved closer and stroked the back of his neck with her fingertips. "You haven't forgotten, have you?"
Paul moved away without speaking, as though she didn't exist. He grabbed the newspaper from the coffee table and sat in an easy chair rather than on the couch to prevent her from joining him.
"Oh, my. We are grumpy tonight, aren't we?" Her mockery irritated like fingernails dragging across the length of a blackboard.
She draped herself on the couch across from him. "Darling ...."
He ignored her and turned the page of the newspaper. His eyes followed the newsprint.
"Paul, dear, I've told you before, we don't have to be enemies. Things between us can be as good or bad as you choose to make them." She slid the hem of her dress seductively up her slim thigh.
Paul laid the paper on his lap and leaned forward. His voice dripped with hatred. "I was never good at playing make-believe; I'm a realist. The reality is: this is as good as it's ever going to get."
Gracefully, she drew her long legs closer to her body. "It's really all a matter of choice. If it's your choice to make yourself miserable--"
"It's not myself I was thinking about."
Dana's eyes narrowed as she taunted him. "Into every life, they say, a little rain must fall."
Paul rose and stood over her, his voice low and ominous. "If you persist in this matter, you'll think you're living in a rainforest."
She stood and moved toward her bedroom. "That reminds me ... I have something I want to show you." She returned less than a minute later, stroking a necklace she'd fastened around her neck. The delicate gold chain, set with eleven dainty diamonds and emeralds, hung gracefully just below her throat. "Do you like it?"
Paul's eyes darted from the necklace to her wickedly happy face. "You expect me to pay for that?"
"You should be pleased. It was between this and another far more expensive piece, but my tastes are relatively simple and I do want to be reasonable." She stroked the gems. "You do think I'm reasonable, don't you, Paul?"
Rage built inside him. "I think you're out of your mind."
Dana laughed. "Oh, but I'm not. You see, this 'rain' only helps my garden grow." She patted the gems. "This is only a dandelion compared to what I can come up with if the 'rainfall' is steady."
The threat made him bristle. "Do you think you can keep me in line by threatening to bleed me dry?"
"Frankly, that's not the issue." Dana watched his face twitch with anger. "I only want you to realize that I have the means to make your life as unpleasant as you try to make mine. If you're as smart as you like to think, you ought to see that your attitude is self-destructive." She tilted her head. "You're not a masochist, are you, Paul?"
His voice came back at her in a crescendo. "Are you, you little bitch?" Paul circled her. "What do you think you're going to accomplish? What do you really expect us to be: friends, lovers--or what?"
Dana walked away, leaving him staring after her. "Friends, I suppose, is definitely out. After all, you've said some pretty mean things to me. Lovers might have been a consideration. But, in view of the fact that your talent lies in the boardroom and not in the bedroom, I think perhaps a relationship as silent partners might be more realistic, don't you?"
His eyes widened. His nostrils flared. He forced himself to remain where he stood for fear of what he might do--what he wanted to do--what he could not afford to risk in a fit of rage.
She read the emotions churning beneath the surface, but boldly continued. "Paul dear, if you think it through, you'll see I'm not asking for anything more than what you and poor, long-suffering Valerie had. That's all I want."
"What are you talking about?"
"You and Valerie shared the same name and home. From what you've told me, you no longer subjected her to your presence in her bed."
He felt his blood boil.
"You went your way, she went hers, but you mutually shared the prestige and money. Does that make my expectations any different than hers?" She arched an eyebrow. "Well, I guess there is one difference: this is the way I want it."
His voice rumbled. "And what can my expectations be?"
Dana looked him squarely in the eye. "Non-interference. There will be no interference from me in you obtaining your all-important corporate presidency, no interference with your business life, social life or, and this should please you ... I know it does me ... your sex life." There was an ugly smirk on her face. "I'll turn my head regarding whatever you choose to do, as I'll expect you to do for me. If you need your wife to help you entertain, to attend company functions or whatever, I'll cooperate and do my part. It's not such a bad compromise for you when you think of all the harm you'll be offsetting by agreeing to marry me."
His heart flooded with hatred. One way or the other, Dana possessed the power to turn his life upside down, even inside out. It just boiled down to which way he preferred.
"If I agree to your terms, how soon would you expect this marital sham to begin?"
"In three months."
He choked back his initial response and answered with forced calm. "That's too soon. Six months would be too soon. It would be inappropriate."
"I'm not interested in propriety."
"But I have to be. You're forgetting something, Dana. I am grieving; it's not a facade."
Her laugh was a slap across his face. "You're forgetting something, too: this is a business deal. Grieving or not, you're still conducting business as usual at A.C.C. There's no reason you can't conduct the business between us as well. Grieve all you like."
He rose abruptly. "I'm going."
"What's your rush? I hope I haven't been a poor hostess."
He turned and strode to the door.
"Before you go, Paul, remember: I know how soon the stockholders and board members will be voting to fill the presidency of A.C.C. Either I have your acceptance of my proposal tomorrow evening or the board of directors will hear some very disturbing things about you. I guarantee it."
He turned the doorknob. "You'll get your answer."
She stopped him again. "One more thing: if you should change your mind after you've been elected, don't think I won't go to the police with revised testimony. You know I would, don't you?"
He looked over his shoulder from the doorway. "I know you all too well, and it's turned into the biggest disaster of my life."
He slammed the door, fighting the urge to submit to the murderous rage building inside him.
| | |
| --- | --- |
| | The book continues with Heartache. We will provide a link to it when you review this below. |
Author Notes
Dana knows what she wants, but has little idea what she's about to get.

As always, thanks for reading and your willingness to help me smooth these chapters out. You're each helping to make a big difference! ~~ Marjorie

Pays one point and 2 member cents.
© Copyright 2016. Marjorie D. All rights reserved.
Marjorie D. has granted FanStory.com, its affiliates and its syndicates non-exclusive rights to display this work.