ABOUT
WRITINGFUNDIMENSION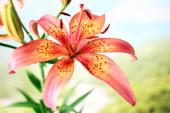 The classes offered by FanStory have been a great help to me in developing as a writer and learning about the nuances of good writing. Stacia Levy, Adewpearl (Brooke), and the late AlvinT, have all played a big part in getting me to widen my perspect - more...
Portfolio | Become A Fan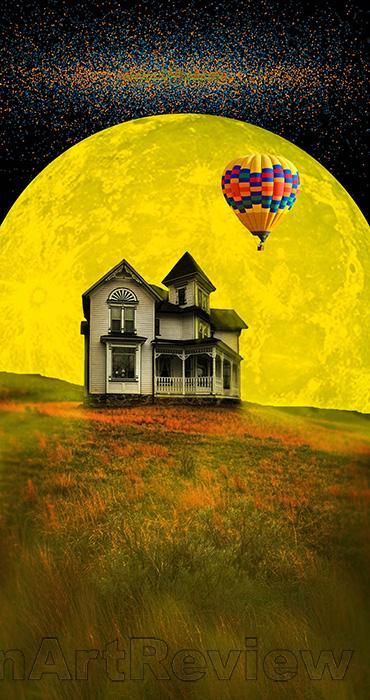 PREVIOUSLY:

"Jana leaned into the hood of her car. Below, the sun turned the sky crimson red as it dropped from view. Her eyes followed the erratic wing-play of hungry bats, and her soul responded to the sound of coyotes, off in the distance, communicating in their own unique manner.

Rick, why didn't you just come to me and tell me what was wrong? You know I'd have done my best to help. Now, all I can do is make this offering on your behalf and hold in my heart the memory of a fine man who, somehow, lost his way.

Taking a hunting blade from her belt, Jana pulled her braid forward and chopped off half its length. She gathered her grandmother's beaded shawl about her shoulders, recalling her words: 'The heartbeat of the Nations is found within a woman.'

Stepping to the edge of the cliff, she tossed the hair into empty space. As it lost itself to the pull of the earth, Jana keened her grief so that the entire valley reverberated with her pain.

**********

THE AFTERMATH:
The physical injuries sustained by Danika Marten during her kidnapping healed, though she would require plastic surgery for the scars left by burns to the soles of her feet. When pressed to tell the details of her ordeal, she claimed to have no memory of anything that happened following her abduction from the television station. She resigned her position as network anchor and left Granite Mountain, telling no one of her destination.
******
Detective Rick Morales was laid to rest beneath the blue skies of a perfect Fall day. Law enforcement representatives from the surrounding municipalities attended the ceremony, uniting in a common bond of grief for the loss of the young officer. St. Matilde's was packed for the Mass of Resurrection presided over by Father Brian DeShano. Many of those attending recalled his passion and dedication to the profession he loved. Sheriff Derek Newman made the decision to publicly withhold the extent of Rick's involvement in the kidnapping of Danika Marten, particularly in light of her refusal to press any charges.
******
Reports of sightings of the devil dog by members of the Sioux Reservation continued for a period of two weeks following the horrific events at the old abandoned mine. Officer Ty Longacre duly investigated each report, but was unable to confirm or deny its existence.
******
Agent Dresden Stredwick delivered his final report in person. It was determined the drug used to immobilize Debra Padget and Fritz Buell was a powerful pre-surgery sedative known as Etimodate. Edward Pearce likely stole and stored minute quantities of the drug while employed as an orderly in the Surgical Department of Bronson Medical Center. Examination confirmed that the killer's mother, Gertrude, died of natural causes. It was surmised her body was placed in the freezer to avoid detection.
******
Sheriff Derek Newman personally conducted an interview with Matthew Buell regarding his alleged bribery of Detective Morales and obstruction of an ongoing police investigation. Mr. Buell, accompanied by his attorney, expressed regret at the death of Detective Morales while denying any personal contact with said officer. Lacking anything but circumstantial evidence, the County Prosecutor refused to file formal charges. Matthew Buell, accompanied by an urn containing the ashes of his father, returned to his residence in California.
******
Detective Jana Burke took a two-week leave of absence in order to move her grandmother into the home she shared with her uncle, Tony Buday. Agnes Longacre would not leave the reservation for the recommended physical therapy sessions stating she would heal faster under the care of her brother and tribal healer, Tony. Once assured that the elders were strong enough to be left alone, Jana returned to her duties. Only Detective Skeets Epstein was bold enough to remark on the absence of Jana's long, black braid.
******
Edward Pearce's corpse was donated to a body farm once the Granite Mountain Sheriff's Department determined there was no next of kin to claim or bury it. Both law enforcement and medical schools use the chemically untreated bodies to study the various stages of decomposition. This knowledge is essential for solving homicides.
******
Father Brian DeShano continues as pastor of St. Matilde's Catholic Church. His parishioners remark in private that he appears to have a renewed enthusiasm for shepherding his flock. They describe an overwhelming sense of peace while in his presence, particularly during the celebration of Mass.
******
The story of Wasu, the spirit dog who saved the life of a Wasicu, spread across the Sioux reservation. Artist, Michelle Stillwater, donated a six foot bronze of the bloodhound hero for all the residents to enjoy as they stroll the gardens adjacent to the Tribal Health Clinic.

THE END

A very special thank you to all who have faithfully followed my novel. I cannot adequately express my appreciation for your warmth, support and generosity as we made this journey together. With your help and guidance, I have learned to be a better writer, a better storyteller and a better friend to other struggling writers. As my French grandfather would say: Merci Beaucoup!
Author Notes
Sioux Term:
Cancega: Drum

Thanks to BRUCEIORIO for the use of the wonderful artwork.