Chapter 27 of the book The Different Faces Of Love
An audio poem read by the author
"Rain" by RGstar

Rain

A tangled lace binds shoes I wear
Oh, mother dear, your absence clear
With tiny steps I greet the rain
Each crystal breath; a soft refrain
Silken threads of make-believe
Where tiny hearts in silence grieve

A year tonight; your sleepless sleep
I asked the rain if spirits keep
Through windows wide it came with fleet
You whispered then; ''in the rain we'll meet''
A sigh deferred that scent of old
'Twas then I felt your fingers cold

Mamma, I promised strong to be
Yet dreams become the best of me
I walk alone in fields so steep
With troubled grass and worried sheep
For seeds were never deeply sown
As weeds and earth took all I'd known

Then tap, tip tap; on windows play
Transparent veins its rivulets lay
I rush to greet the swarming rain
Your voice, I thought, I heard again
Your lips, my lips, your kiss, my kiss
Soft minted mist, oh, how I miss

Goodnight mamma; a year will wait
Of school again: I'm doing great
The plant you gave blooms like a tree
Its limbs outstretched consoling me
And like my love, it will sustain
With gentle drops of autumn rain

...Yes! Mamma
... gentle drops of autumn rain

Poem of the Month
Contest Winner

Author Notes
'Rain' is the penultimate poem in the book, 'The Different Faces Of Love'' It will be followed by ''Rain (The Sequel) as The last. The sequel will linked to this one and will be posted shortly after this post, which brings to an end the book. I may remove works due to edits and publishing. Have not decided yet as it is a work in progress.

Thank you all so much for your support, I have excelled as a writer with all of your help and motivation. I know not yet what the next venture brings, it is in hope I stay with you here. You have been a great family indeed.

My best wishes to you all.
RGstar
x


Music by my fellow collaborator, the incredible, Kerri Powles. Edited a little for effect.She belongs to Fan Music site. She is also a fellow Fanstorian, though just joined, under the name Esha77, if you would like to say hello or you can visit her music at http://fanmusic.com/displaystory.jsp?
id=295994

Image = smashinghub.com

Pays one point and 2 member cents.

© Copyright 2016. RGstar All rights reserved. Registered copyright with FanStory.
RGstar has granted FanStory.com, its affiliates and its syndicates non-exclusive rights to display this work.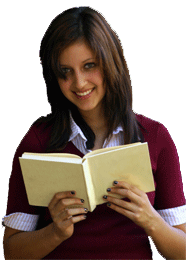 You need to login or register to write reviews.

It's quick! We only ask four questions to new members.

Interested in posting your own writing online? Click here to find out more.