You are using an outdated version. Writing will not be shown properly in many cases. Click here to use the current version.
| | |
| --- | --- |
| Category: | General Fiction |
| Posted: | April 3, 2016 Views: 203 |
| Chapters: | |

Warning: The author has noted that this contains the highest level of language.

Chapter 25 of the book Miscellaneous stories
Political Flash Fiction Contest Entry
"The message" by CD Richards





Tuesday, August 21, 2029 -- 8:23 am

"What the hell do you mean not possible? You've got a whole fucking squadron of F-16s there, General. Get them in the air now!" The throbbing in his temples told the President this was going to be a bad day.

"I mean sir, respectfully, that we can't get them in the air," General Frank Wilson replied. "Ever since the... object... appeared, none of our aircraft are functional. Not only that, but all of our sea-to-air and land-to-air missile capabilities have been neutralized. Our intelligence is that reports from Moscow, Ankora, Beijing and Seoul have confirmed similar craft in their airspace, and all of their military capabilities have been immobilized. More reports are coming in as we speak."

"Shit!"


* * *



Tuesday, August 21, 2029 -- 10:54 am

In computer lab B2 at MIT, Thomas Dibley stared at the screen in front of him. Gone was the artificial neural network tutorial which had been only partially successful in keeping him awake for the past forty minutes. In its place was a repeating series of hieroglyphics, scrolling from right to left across his screen. From where he was sitting, Thomas could see that every screen in the lab had the same set of patterns running across its monitor. What he could not see was that every screen on every internet connected computer on the planet was displaying the same message.

Thomas looked at the plasma display on the wall. The sound was muted, but he could see the images flickering from one national capital to another, reporters with microphones in hand standing in front of impressive looking buildings. In the skies above those buildings were huge craft, around the size of a football field at least, and at a guess, about six stories high.

On a whim, Thomas lifted his cell phone from the desk and took a photo of his PC screen. As always when he was in the lab, his phone was in airplane mode, so it was still under his control. He dragged the image and dropped it onto the DecodeThis! applet.

"Let's see what to make of our visitors' message." Beside him, Amanda nodded her consent, but her eyes were glued to the plasma display.

A half minute or so later, Thomas's chuckling broke Amanda's concentration.

"Son of a bitch!"

"What?" Amanda looked at him expectantly.

"They've done it. The message, it might be from aliens, but it's not alien. It's Hebrew!"

Thomas offered Amanda the phone. "We didn't want it, so they've given it to us anyway."

"What are you talking about? What have they given us?" Amanda began reading as Thomas responded:

"Peace."

On the cellular in front of her, Amanda looked at the translated output:

"...they shall beat their swords into plowshares, and their spears into pruning hooks: nation shall not lift up sword against nation, neither shall they learn war any more."

Tuesday, August 21, 2029 -- 11:17 am

One hundred and fifty feet below the Kremlin, in a room with concrete walls twelve feet thick, the Russian President pressed the red button. Nothing happened.
Political Flash Fiction contest entry

Author Notes
Non-violence is the greatest force at the disposal of mankind. It is mightier than the mightiest weapon of destruction devised by the ingenuity of man.

Mohandas Gandhi


Pays one point and 2 member cents.

© Copyright 2016. CD Richards All rights reserved.
CD Richards has granted FanStory.com, its affiliates and its syndicates non-exclusive rights to display this work.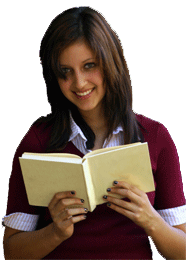 You need to login or register to write reviews.

It's quick! We only ask four questions to new members.

Interested in posting your own writing online? Click here to find out more.
Write a story or poem and submit your work to receive reviews on your writing. Publish short stories on our book writing site and enter the monthly contests. Guaranteed reviews for everything you write and you will be ranked. Information.