Contact Us
1 New Writing Prompt

Join today or login

Home

Read

Up For Review

Stand Out Writing

Additional Reading

Write

Stand-Alone

Book or Script

Inspired Writing






Contests

Voting Booths

Start Your Own






Current Writing Prompt

Look for a new writing contest soon here. A new daily writing prompt is announced every ten hours.

Classes

Rankings

Profile

Info
You are using an outdated version. Writing will not be shown properly in many cases. Click here to use the current version.
| | |
| --- | --- |
| Category: | Humor Fiction |
| Posted: | April 22, 2016 Views: 223 |
| Chapters: | |


Chapter 23 of the book Miscellaneous stories
Remove from us this day our daily breadtrails
"A Fanstorian prayer" by CD Richards





Did you know that when Carl Sagan said there are a hundred billion stars in each of a hundred billion galaxies in the known universe, he was wrong? Well, he was. There are far more!

That's right, potentially hundreds of billions of trillions of little specks of dust just like our Earth orbit big gassy balls just like our sun. And yet, have we ever set eyes on even one of these little specs of dust? No! Not once. Not even the Kepler space craft, designed specifically to detect other planetary bodies, has ever actually seen another planet.

And why should this be? Is it an accident of fate? Oh no. In the vast, cold emptiness of space there are these tiny conglomerates of almost insignificant matter, each within spitting distance of a big, bright, shiny, attention-commanding celestial body. All of them sitting there, pondering the fact that if the heavenly breezes had blown in just a slightly different way, perhaps they too could have been a star! They, too, might have shone with more brightness than all of the candles that have ever been produced in the history of human kind.

The great nameless benevolence that is the master of all things has spared us the misery of being able to see these other unfortunate failed star-things. It has taken pity on us, and not given us cause to spend our lives looking at what could never be, despairing over opportunities lost.

And yet you, you despotic commander of this little demi-universe, have in your infinite lack of compassion chosen not to spare us such agony! You tease and taunt us with these little ungainly smatterings of detritus, these bits of superfluous flotsam and jetsam hovering around our ratings, distracting us, obliterating our view of our bright, shiny stars!

You mercilessly remind us of our inadequacies, our failure to live up to our full potential. You might as well be standing on top of the mountain, screaming at us "look what you could have been!"

Have you no heart?

I sincerely pray you will hear the pleas of the downtrodden, the overlooked, the unappreciated, and remove those hideous reminders of our shortcomings. We need every photon of light from those wondrous, glowing orbs to illuminate our way, and empower us to be all we can be!

Have mercy on us, we beseech you.

Calling all Convincers! writing prompt entry



Writing Prompt
Are you awesome at convincing others that an idea is awesome?

And have you ever noticed when you receive a four/three/two/or one star review that the missing stars are substituted with a sad red-dotted outline of an empty star?

The challenge for this writing prompt is:

Write an essay or commentary post with the intent to convince others that if the graphics on FanStory depicting missing stars were updated to no longer have a red-dotted outline (a seemingly insignificant detail), the world would be a better place! (Or more seriously, receiving reviews would be more enjoyable.)

Serious or not so serious, the intent is to have fun with the challenge while convincing others that red dots around the missing stars need to go!

Suggestions on replacement graphics is optional.

| | |
| --- | --- |
| | The book continues with Voices. We will provide a link to it when you review this below. |

Author Notes
If this should be my last post on the site before a perpetual ban, I'd just like to say it's been a blast :)

Pays one point and 2 member cents.

© Copyright 2016. CD Richards All rights reserved.
CD Richards has granted FanStory.com, its affiliates and its syndicates non-exclusive rights to display this work.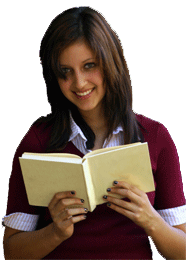 You need to login or register to write reviews.

It's quick! We only ask four questions to new members.

Interested in posting your own writing online? Click here to find out more.
Write a story or poem and submit your work to receive reviews on your writing. Publish short stories on our book writing site and enter the monthly contests. Guaranteed reviews for everything you write and you will be ranked. Information.