| | |
| --- | --- |
| Category: | General Fiction |
| Posted: | December 12, 2017 Views: 25 |
| | |
Bugsy takes Bee on a trip.
"Bugsy Malone and The Book." by Mabaker

Bugsy duck waddled in front of me with Bee held safely above the sidewalk, and swanked at all the remarks thrown above his head.
"Mummy, look at the mummy cat carrying her baby."
Little girls wanted to pat the 'baby' but Bugsy wouldn't have a bar of that. He kept going in a straight line beside me.

Finally, we came to the publishing house, where Mal, my editor welcomed me with a smile. Bugsy not to be outdone sprang lightly upon her desk and deposited Bee on a page of writing.
"I have never in my born days met a cat like Bugsy Malone, and what's with the kitty?"

I relayed the story of how Bee came about and Mal tickled her with a pencil.
"She seems alert enough, can she not move at all?"

"Well, Bugsy won't let her even try, anymore. If she blinks he picks her up and deposits her in the dirt box, then washes her until she sparkles."
The conversation seemed in no hurry to get to the point, so I jogged her memory. "You said you wanted to discuss an idea, Mal?"

"Well yes. I had an idea, however, she has put a spanner in the works, somewhat."
"Who? Bee. How?"

"I received a letter from an old man in Melbourne who has an aged brother. There was a sister as well, but she passed away a few weeks back." Now Mal was stroking Bee and looking vague.
"So?"

"Yes, anyway after she died the two brothers got busy cleaning out some cupboards. They were giving stuff to charity shops and came across some books of stories she had collected over the years. Here this is a sample."
She handed me some loose pages and I sat grinning at the antics of our early gold miners, set back in the twenties and thirties and during the depression years.

"Hey, these are enjoyable reading," I commented. "What do you want me for?"
"I too, feel they are good human-interest yarns, so here's the rub. The two old fellows want a writer to go and look the stories over, with perhaps them being published as a book."
"And?"

"Well I want it to be you who goes as you have no family to worry about, but... You have Bugsy and Bee. Would you consider a cat hostel for a week or ten days?"

I was shaking my head before another word after but... came out.
Picking up a biro she sat doodling on a piece of scrap paper.

"We will throw in a car and there is a photographer down there who will work with you." She was doing her damnedest to coax me. Then, Bugsy saved the day.

As if he understood the conversation he pushed his paw down on the keypad of the answering machine.
"What, you want me to phone the two elderly men and ask will you be a nuisance?"
Bugsy Malone sat staring at her with his baleful yellow stare.

Without another word, Mal did exactly that, then "Yes, yes, nod. Okay, I understand, fine Mister McGregor, Thank you." She looked at Bugsy but spoke to me, "Can you be ready to go tomorrow morning? The cats will be 'a joy.' You will be living in the house. So, car keys, Visa card to an acceptable amount, which doesn't include sirloin steak for you, Bugsy. Also, map to find the house. Once you hit the suburb you can't miss it, their father was religious and built the place like a church."

After we shook hands I headed home again, still with Bugsy carrying Bee carefully. She wasn't a tiny kitten any longer and she must have been getting heavy, but he lifted her easily and took her everywhere.

The next morning, I packed Attila the Hun my mustard-yellow Volkswagen Beetle. Packed enough clothes for a few days, and some as spare. A carton of food for the cats, my laptop and printer, a dirt box for either of my passengers and away we went.
The Security Guard showed me to a silver Mazda that was much larger than my Beetle with lots of room, and a fantastic sound system with a six-stacker CD player. I loaded that from discs already under the dash in a well-ordered choice. Getting my bearings on the map, and driving around the block a few times to become aquatinted with the strange vehicle, I finally got on the highway and we headed for Melbourne.The car was a fun thing to drive and Bugsy gave it a ten for a better dash that he could lay full length. Bee got the passenger seat.

On the heels of four hours driving, I had need of a bathroom and had to fuel up. I headed for the next BP Service Station, and being early there wasn't much traffic and Bugsy carried Bee to a scrubby patch of the ground and both cat's used that. Picking her up he followed me when I had to use the toilet. I had to take them in with me, but there was no one there so I made it brief. I bought a coffee to go and some chocolate stacked the CD player with new songs, then back on the highway.

The journey was uneventful apart from some Police cars pulling drivers over for breath tests and by lunchtime, the outskirts of Melbourne came into view. Another Service Station was necessary and this time I sat and studied the map to the suburb I needed.
Then for whatever reason, Bugsy deposited Bee in my lap, walked to the passenger seat and promptly went to sleep.

With no major event to mar my driving, I found the correct road and soon I saw what Mal had meant. The house dominated the skyline. Other houses dotted around it like toys.
Pulling over onto a quiet side-street I gave the photographer a buzz and heard he was already in place at the McGregor house and to, "hurry up or the teapot would be empty."

I pulled up in the driveway that already had a dusty station wagon there and collecting my handbag was about to step out when Bugsy Malone, went into his routine. Picking a sleepy Bee from my lap, he was ready as soon as I opened the door.

If the elderly man who answered the door was startled at the appearance of a cat carrying another, he never commented, just shook hands and took my heavy backpack.
"Good afternoon, I am Ronald McGregor, my brother is Edward. He is talking with the young photographer, do come this way and I'll show you to your room."

He gestured to Bugsy and Bee. "Is the kitten unable to walk on its own?"
I relayed a brief version of Bugsy and Bee, and the old chap stood to chuckle.
"Well, Edward will be chuffed, he loves cats. They had one until it died of old age before our sister passed away."

He turned a corner and I found myself in a passageway lined with doors. He stopped, and opened one that led into a light airy room with a queen-sized bed and built-in robes.
"We sleep downstairs these days too much for Edward to negotiate stairs these days. I hope this will suit you."

I assured him it would be fine and after a quick wash and running a comb through my hair and following his instructions made my way to the room I'd heard the voices coming from.

It was easy to see the two men were brothers they were so alike. Edward introduced himself and the man sitting in front of him spoke up, "Hi, I'm David. I'll be taking the photos when Mr McGregor shows me something to snap."
"Don't be so impatient young fellow, now our writer has arrived and will you look at that delightful cat carrying the other one. May I pat them?" There was so much excitement and longing in his voice, I knew Bugsy and Bee would be ruined.

"Bugsy thinks Bee is in need of twenty-four carrying service," I explained the circumstances and everyone said "How cute and Fancy that." Things of that nature. I assured the two men I would take care of the cats. Edward wriggled his fingers and Bugsy leapt nimbly up onto the offered lap, pushing Bee in snugly before he jumped back down and slowly strolled around inspecting the room.
To Be Continued


Author Notes
Bugsy and Bee go on a trip to Melbourne, and meet two elderly men.

Pays one point and 2 member cents.
© Copyright 2016. Mabaker All rights reserved.
Mabaker has granted FanStory.com, its affiliates and its syndicates non-exclusive rights to display this work.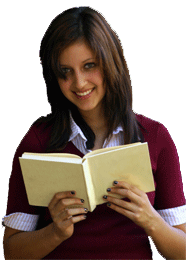 You need to login or register to write reviews.

It's quick! We only ask four questions to new members.

Interested in posting your own writing online? Click here to find out more.