You are using an outdated version. Writing will not be shown properly in many cases. Click here to use the current version.
| | |
| --- | --- |
| Category: | War and History Non-Fiction |
| Posted: | June 22, 2019 Views: 66 |
| | |

We remember how it happened and why !
"Independence Day" by Colin Lowley




"Cheerio, cheerio", said the British long ago
"Farewell my old friend, America we now defend"
Yet before Independence on July 4th
They fought side by side, against the French of course

Now King George needed money after victory was sealed
It's colonies and trade then really appealed!
But English America said; "We can't give anymore"
As brave bodies lay dead! After what they did before

"Tax without representation"
Was what the States shouted loud!
The king did not care, as it was Britain who had the clout
"Tax us! Tax us! Stamp tax and tea"
"Never for us, throw them in the sea"

A Declaration of Independence was the story of the day
Where the American founding fathers, finally had their say
So now, once a year, they celebrate and cheer!!!
When America became free, from British tyranny.

Independence Day Celebration writing prompt entry



Writing Prompt
It's a great country, I just love the USA. . .

Author Notes
Such a difficult time to live in, war after war and finally after fighting the seven year war against the French it all got turned upside down with the French then fighting with American patriots against the British .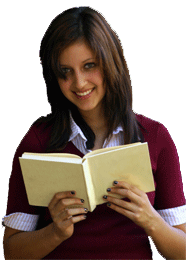 You need to login or register to write reviews.

It's quick! We only ask four questions to new members.

Interested in posting your own writing online? Click here to find out more.
Write a story or poem and submit your work to receive reviews on your writing. Publish short stories on our book writing site and enter the monthly contests. Guaranteed reviews for everything you write and you will be ranked. Information.