| | |
| --- | --- |
| Category: | Fantasy Fiction |
| Posted: | December 5, 2019 Views: 21 |
| | |
a ditty of could be's were
"Wot Compensation?" by bertodi


The mauve cloth, stitched with real gold thread swirled around the creamy, young shoulders of the teenage princess.
Can I wear a red one, please, I don't want this old woman's mauvy colour, like distant mountains.. I am not a distant mountain, I am here On the market, I have seen some brilliant red shawls, embroidered with whole wreaths of roses.........
Not until you are married, the older man nearby answered tiredly. I have told you before.
as the teenage Princess stamped her golden slippered feet..
....and 'NO', her father shrugged, it is customery here and that is all. We can do nothing about it. you marry Prince Boris. He is your cousin and of the Royal Blood.
The young Princess squirmed. That is the biggest rubbish I have ever heard. She spun round to look him straight into his face, pausing to give weight to her words,.. and our Royal mongoloids will be strangled at birth by our specially trained midwives and nurses, when it comes to 'children time'. I want to have sex with a man I love, not with a custom! I want pink, strong babies, not pink simpletons. Oh daddy king, it is so much better for the family and the future of the Crown.. think properly about it, you know these facts as well as I do.
...in a slow tone, as though explaining to a small child he took her hand....Hmph look sweetness, I have to ask my advisor and he has to ask the parliament and the government and you know what they are like, it is rarely to do with humans, with them.... and they will want to talk to your teachers and those who reared you ....and those who have trained you, to try to find if one of them was the cause of this dreadful obsession of yours to cause this dangerous situation.
Huh? what do you mean daddy king?
Well, you didn't get that idea by yourself my dear, sweet as you are, mongoloids and healthy babies and all of that, did you? Someone put it into your head. His voice grew louder and stronger. It's a plot, someone is trying to overthrow my throne. It is another take over. You know full well, in our position, we always have to beware of these sort of things. Plotters are everywhere, people who want what is ours, what we must guard carefully and plan with whom it is to be shared.
She wailed..Daddy king, no you have just got that all wrong . Look daddy king, I have met this Prince Boris and he is.. he is... your age .. he is old.. and he is not even 'nice old' like you are, he's a hairy octopus. I know, from when he was here at the Palace, and then he was only visiting.
...Now my dear daughter, your mummy the Queen likes him, so it is not just a male or a State decision, she too agrees with us and our plan for the future of our family and crown.
What? Mummy queen, come over here, stop fiddling and hiding over there with those fabrics and servants. No not later, NOW. I want to talk to you.. in front of daddy king. You actually LIKE that hairy old octopus Boris. You agree to give your only darling daughter to that, to that...lecher with a hundred illegitimate offspring all over his country..words fail me!
Dearest, your daddy the king thinks, well it is for the best....
Mummy dear, I know what daddy thinks, that is what we are arguing about He is being horrid.
You are being horrid..towards her father!
Now dearest, give daddy king his proper address and be respectful child ... and Boris... he has been checked, everything is in its proper place, everything which should be working is working and .. now you are going to be married, you must learn of these things, he is very VIRILE which is useful for the future of our Crown and the family!
Yes, mummy queen, and how many illegitimate brats did he have at the last count. From what I heard, over sixty!
-Don't be silly dearest child.
-I am not, the servants all talk.. about everything and tell me too.
-It makes no difference dearest, anyway when I married your daddy king he had.............
-He had what?
-Oh nothing, I didn't mean ..............In the heat of the subject...........
-.. You told her........you told our daughter?
-Yes and some of the girls were no more than twelve! I've hidden it for long enough, I am fed up of keeping secrets which everyone knows!
-You see, you too, I knew anyway. Palace servants relish a bit of gossip and gossip stays long after the body has gone.
Father the king narrowed his eyes. That's it, end of discussion. No more. You are a spoilt young lady, we have given you too much all your life, and you have had your own way all your life. End of argument. Fertig, punkt, schlus. This time you do as you are told.
The king and queen gave each other a hard stare, shrugged and walked away together.
Suddenly the king stopped, spun round to face his daughter, the young Princess, now looking crestfallen, but still with a glimmer of something like spunk in her demeanor..
.. To satisfy my curiosity, young lady, can we know whom you wished to marry, who is this favoured person to be given such honour by the Royal Family of this country?
The Princess looked up, looked down, looked up again, and then began talking very quickly..He is the Rose Gardener here, roses the flower of love. Her face took on a dreamy expression for a moment, and then she continued prattling at double pace.. Daddy king, he is so clever, so very clever, he knows so much, he knows everything, we talk when I go to the garden. you can't even guess, he knows things.....
..........like how to plant flowers, the king butted in scornfully..
but you could give him a knighthood.. and then....
The king laughed a bitter laugh, which sounded as though he was choking..ah dearest wife mummy queen, did you know of this great love? Now let me remember, who was it you were in love with when we were to marry. Let me see if I can remember, a guardsman or a groom, something like that wasn't it........Boris and that is the end of it, arrangements will be made this coming week, and put that mauve cloth over your hair right now, until you are married in a week's time. After that Boris can sort out your tantrums his own way!




Pays one point and 2 member cents.
© Copyright 2016. bertodi All rights reserved.
bertodi has granted FanStory.com, its affiliates and its syndicates non-exclusive rights to display this work.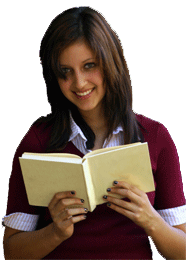 You need to login or register to write reviews.

It's quick! We only ask four questions to new members.

Interested in posting your own writing online? Click here to find out more.