| | |
| --- | --- |
| Category: | Biographical Fiction |
| Posted: | February 21, 2020 Views: 5 |
| | |
Another road trip
"Amarillo By Sundown" by jsholmeg


Was supposed to be in Dallas on Tuesday.

The Beatles sang: "The Long And Winding Road", and the Hollies sang:: "It's A Long,
Long Road, With Many A Winding Turn", but this highway, from Clayton N.M. to Dalhart, Texas was nothing but straight and flat. I named that stretch of U.S. Highway 64/87: 'Tumbleweed Alley'.

Why two numbers, I wondered? Highway 64 begins at the Arizona border, Shiprock; traverses east through Tierra Amarilla (Spanish for 'yellow earth'), meandering to Taos and merges at Raton, then becomes Highway 87 after it enters Texas. It proceeds southeast to Dumas then due south to Amarillo, where it dies.

I'd traded in my rag-top Mustang on Saturday for a 'new' V.W. bus, complete with curtains, a bed and a gas heater. Then, I had to procure temporary plates on Monday and get insurance in my own name. Bright and early, I went to the D.M.V., pulled on the door - locked. Forgot it was a Holiday!

So Tuesday, all my business done, I trucked on toward Dallas, down I-25, for training and the start of my illustrious career in: the 'Real World'.

Southward past the 'Springs', Pueblo, Trinidad; over Raton Pass, through the burg and exited at the Des Moines East ramp. Now, it would be a straight shot to Clayton, Texline then Dalhart and Amarillo by supper time.

As I drove along, fighting the sixty-mile-per-hour winds from the right, my hands at ten- o'clock and four, I would have to suddenly correct to nine-and-three, when it died down. About a half-mile ahead, I would spy a tumbleweed blowing toward the road. Suddenly, I'd have to tap my brakes gently, twice, for it to pass before me. Had heard that if you run over one it would catch fire; not sure, now, if that is really true.

I began to get weary, at around three, so I stopped at a rest area, near Perico, Texas, for about twenty-five minutes. I talked to a couple from Trinidad, Colorado who were driving to Hereford to pay last respects to her father, who was dying of lung cancer. We shook hands and I bade them a fond farewell, hopped aboard and rolled on down the road.

My watch read four P.M. so I was right on schedule. Then it happened. Without warning. The engine quit on me, died, as I cruised to a stop along-side the road. I went to the rear and opened the hood, knowing there was nothing I could do to rectify the problem. So, I left it open to show I was disabled and stuck my right thumb out. The first car, five minutes later, passed me by but the second, a huge, beige Cadillac, pulled over.

"Got a problem, son?", inquired the white-haired gentleman.

"Yessir, she just quit on me. Bought her last Saturday. On my way to Dallas for a job orientation. Was due there yesterday!'

"Well, better late than never, I alluz say. Got Dalhart just down apiece. Find some help there."

We shot the 'bull' for the next fifteen-minutes at about eighty miles-per-hour, pulled into town and he let me off at 'Chuck's Garage'.

"Thanks for the ride, sir. Much obliged!"

"Good luck on your new job, Sonny."

The sign on the door read: Closed! Hours 8 to 5. I looked at my watch but it was only five-till-five. What the...? Then it hit me. When I crossed into Texas, I was now on Central Time.

Okay. Think fast!

I wrote down the phone number from the door, found a pay phone and reached Chuck, who had just sat down to dinner with his family.

"Sure, be at the shop in ten minutes", he said.

In ten, he arrived in his tow truck, said:

"Climb aboard. Which way we goin', youngin."

"Toward New Mexico. Not sure how far."

We drove to the highway and headed west. After several minutes of gabbing, he asked how far I thought it could be.

"About fifteen miles," I replied, with surety.

"See that lone tree over thar? That's twenty-two miles. Easy to misread mileage out here!"

Three mile further, I pointed my bus out, he made a huey, hitched me up and off we went.

Back at the garage, in the single bay, Chuck rummaged through one box then another, got a couple of tools, stuck his nose in the engine and ten minutes later proclaimed:

"Done! Good as new"

"What was wrong?"

"One of them points broke. Nothin' major".

I paid him $28.75 for the job: twenty-five for towing (dollar a mile) and $3.75 for the part.

I thanked him profusely, apologized for interrupting his dinner, and away I went with less than three-dollars to my name (I'll get reimbursed for the towing from my insurance company but that does me no good now).

It was now seven P.M. and the sun was setting fast. I had not yet decided to ponder may fate
as I entered Amarillo, a pale sunset lighting up the horizon. I found a quiet, side-street, parked; smoked a 'doobie' and lay down on my new bed.

We'll see what happens manana!

Next: Here comes Dallas.

Author Notes
Tomorrow: 363 miles to go...low on fuel...and $$$!!!

Pays one point and 2 member cents.
© Copyright 2016. jsholmeg All rights reserved.
jsholmeg has granted FanStory.com, its affiliates and its syndicates non-exclusive rights to display this work.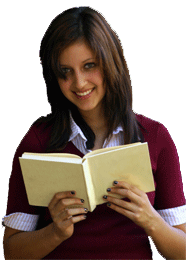 You need to login or register to write reviews.

It's quick! We only ask four questions to new members.

Interested in posting your own writing online? Click here to find out more.