| | |
| --- | --- |
| Category: | Mystery and Crime Flash Fiction |
| Posted: | April 8, 2020 Views: 11 |
| Chapters: | |
Warning: The author has noted that this contains the highest level of violence.

Chapter 5 of the book Misadventures of the Bloody Kind
Everyone pays the ultimate price in the end.
"The Cigarette" by Mia Twysted


Joseph Stubbs was the life of the party. A man who could make a good time out of any situation. He was smart, good-looking, and loyal. He never met a person he didn't like, and everyone he ever met walked away his friend. Joe charmed everyone he met, including the ladies. Women flocked to his side the moment he entered the room, each desperate for his attention. But Joe only had eyes for one woman, Lacy James.

Lacy was a small-town gal in the big old city who didn't have time for making eyes with anyone. She was on a mission. Lacy needed to make a name for herself. The first one in her family to leave her little old town in five generations, she was determined to make her parents proud. The whole town was watching her, and she couldn't let them down. But despite her best efforts, she fell prey to Joe's baby blue eyes and fell in love, unaware of the dark cloud that loomed.

Joe wasn't the only man to take a shine to the long-legged brunette. Joe's childhood friend, Pete Washer, was smitten the moment they met. Pete and Joe were the closest boys could be growing up. So close, they were practically brothers. There wasn't anything they wouldn't do for the other. Pete was always cast in Joe's shadow, and it never weighed on him one bit until Lacy walked into their lives.

Pete worked hard for the country girl's affections. He was at her beck and call. No matter what she needed or when she needed it, he was there. Like a gentleman, he opened her doors and carried her load. Hell, if the situation called for it, he would have taken the shirt off his back to cover a puddle in her path. However, no matter the strides the poor man made to attract her attention, they were all wiped clean and forgotten the moment Joe entered the room.

Pete hadn't meant to do it. He had gone to face Joe that day. Gone to let him know that he was in love with Lacy and was throwing his hat in the ring. However, before he could speak, Joe announced the couple were not only getting married but going to be parents. That's when things went dark. When he came to, the deed was done, and his hands were stained in blood. Dumping the body, Pete erased all evidence of himself and returned to Lacy's side, where he stayed while the police searched for a missing man who wasn't missing at all.

Pete convinced himself someone had to be there for Lacy during this trying time. Someone had to see her through, help her raise the child that now needed a father. Pete assured himself that is what Joe would have wanted.

Lacy cried on Pete's shoulder the day the police told her they found Joe's body. Pete held her close when he assured her she didn't have to do this alone. Not long after the funeral, Joe and Lacy were wed. A few months later, Lacy gave birth to a little girl. A girl who at five pounds and seven ounces was the spitting image of her father with those baby blue eyes. A girl, Lacy and Pete, named after the late, great Joseph Stubbs, Baby girl Jo.

Over the years, Pete could almost swear he felt Joe's presence. He often got passing whiffs of tobacco as he entered and exited rooms. A scent that got stronger over the years until it was the only thing he could smell. Pete never met another man that rolled their cigarettes the way Joseph had. He had a signature that no man could match. So, when he saw the cigarette butts lying around the house, he knew the time had come for him to pay for the life that he had stolen.

Images of Joe flashed through Pete's mind as he tied a noose at the end of the rope. His fingers fidgeted with the half-smoked hand-rolled cigarette he had found on his nightstand. Letting out a regretful sigh he placed it on the hall table, sat down, and wrote a final letter to the daughter he loved and cherished.

My Darling Daughter,

You have blessed my life in so many ways I can't even count or explain. I have been so honored to be your father. To be here to watch you grow up and turn into a selfless and beautiful young lady. You are more than I ever could have imagined, and more than I ever deserved. That is why it is so hard to tell you the truth.

The truth is, before you were born, I wronged you in a way I can never make up for. Back before you were born, before your mother and I wed, I did something that can never be forgiven. I took a man's life because I wanted it for my own. Back before you were born, I killed your father.

He's come for me at last, and I know the only way to make things right is to pay the price for the misdeeds I have done.

Please forgive me for the mistakes I made for love.

Forever and always,
Your Father

With a heavy sigh, Pete placed the pen on top of the paper. Walking to the railing, he looped the noose around his neck, climbed over the side, and jumped off the balcony.

| | |
| --- | --- |
| | The book continues with Unholy Union. We will provide a link to it when you review this below. |
Author Notes
Treat your mind to thirteen stories from the dark side. Stories that show what happens when the little devil on your shoulder takes over.

Pays one point and 2 member cents.
© Copyright 2016. Mia Twysted All rights reserved.
Mia Twysted has granted FanStory.com, its affiliates and its syndicates non-exclusive rights to display this work.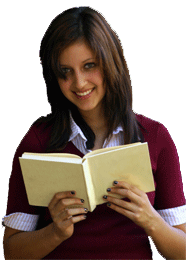 You need to login or register to write reviews.

It's quick! We only ask four questions to new members.

Interested in posting your own writing online? Click here to find out more.