| | |
| --- | --- |
| Category: | Letters and Diary Fiction |
| Posted: | July 9, 2020 Views: 41 |
| Chapters: | |

Chapter 52 of the book The Corona saga
day 52
"Terms and Definitions" by Iza Deleanu

Background
I decided to document how this virus is affecting my sanity. So feel free to join me in this experience, I hope the reading will become funnier, then what I posted so far. Thank you for reading.



6th of May, 2020
Day 52

Fun facts: who said that if you are under lockdown, you can't enjoy life as we knew it? In South Africa the sales of pineapples increased from 10,000 a day to 100 000. No worries, the increase in demand is not because pregnant women have a craving for it, but because the men are using this fruit to prepare a homemade brew that has an alcoholic kick. So, cheers Coronella. I wonder if they order on-line and do a drive thru the plantation? Hm, they didn't say. What do you think?

I know for a fact that in Canada the beer Corona is offered almost free... and nobody buys it!

We are all monkeys when it comes to Coronella. Oh, no wait, better said parrots. We are repeating automatically what we hear in the media, using terms that we have no clue what it means. We play like Pro with terms such as Covid-19, flatten the curve, lockdown, pandemic, self-isolation, social distancing, virus?

You are going to laugh hard when you are going to hear my explanation towards the official ones that I got from BBC.

Covid-19, vid in Romanian means empty so having something empty was my explanation. I know, I am such an idiot, but if you think about the effects of Coronella, you are kind of empty of all fluids when you go. Here is the official not so fun explanation:" Covid-19 - the disease caused by the coronavirus first detected in Wuhan, China, in late 2019. It primarily affects the lungs." Way to go China, now this province is finally on the map. Hurry up and create a touristic destination, a thematic park, because after this pandemic is over, people from around the globe would like to make fun of it at..Home, where it started.

Flatten the curve. Yup, Miss Coronella, I know, I must take care of my curves, since I am home they are over flowing. Official term: "Health experts use a line on a chart to show numbers of new coronavirus cases. If a lot of people get the virus in a short period of time, the line might rise sharply and look a bit like a mountain. However, taking measures to reduce infections can spread cases out over a longer period and means the "curve" is flatter. This makes it easier for health systems to cope. "

Lockdown, that one is easy being confined under the same roof with my hubby and kitties, that's a killer situation. Let's see what the media is saying about this: "Restrictions on movement or daily life, where public buildings are closed and people told to stay at home. Lockdowns have been imposed in several countries as part of drastic efforts to control the spread of the coronavirus."

Self-isolation, in my own interpretation benevolent confinement to a room, which is not going to happen, because I have only two rooms in total and we are all free-range creatures in this apartment. Now the academic explanation:" Staying inside and avoiding all contact with other people, with the aim of preventing the spread of a disease." If you ask me, this sounds like prison one-on-one; staying in one room under lock-down because I have done... NOTHING!

And my favorite: social distancing. How the heck you are to be social and keep the distance in the same time? Social means you are part of something bigger. I think the smart pants released the wrong terminology under pressure. Probably, Coronella, kept him hostage and instead of saying physical distancing screamed Social Distancing. Damn twitter and Facebook, we are social idiots. Now don't feel bad here is the millennial explanation:" Keeping away from other people, with the aim of slowing down transmission of a disease. The government advises not seeing friends or relatives other than those you live with, working from home where possible and avoiding public transport."

If you have some terms that you would like to share with the class, shoot them my way and I will add them to this impromptu F I C T I O N A R Y.
| | |
| --- | --- |
| | The book continues with Substitutes. We will provide a link to it when you review this below. |
Author Notes
I am using Coronella instead of Corona, I think sounds funnier:)
For my readers and reviewers, please forgive me for my bad English, since is my third language, I am using this cheap excuse to ask for your help in correcting the grammar and the other mistakes. Fictionary it intended to be my term for dictionary.

Pays one point and 2 member cents.
© Copyright 2016. Iza Deleanu All rights reserved.
Iza Deleanu has granted FanStory.com, its affiliates and its syndicates non-exclusive rights to display this work.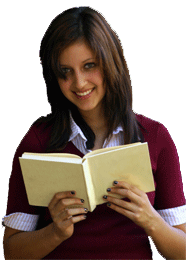 You need to login or register to write reviews.

It's quick! We only ask four questions to new members.

Interested in posting your own writing online? Click here to find out more.