| | |
| --- | --- |
| Category: | Writing Non-Fiction |
| Posted: | July 15, 2020 Views: 3 |
| | |
Staying next to zoo-wild animals
"Apartment place Zoos-Safaris" by LittleIrishman

It would be interesting, and exciting and entertaining, to reside short-term in a local or overseas zoo-safari house, apartment, or lodge.

Visiting the zoo-safari shows one's love for animals, and once in a while on a normal level, viewing all the different, special animals, is still quite an experience in itself.

But staying temporarily in accommodation right next to all these zoo-safari animals, is even better.

At least this is much safer than an actual, real-life safari, like in parts of Africa, and Brazil and the Amazon Rainforest.

Such safaris can be somewhat dangerous, although quite exciting, as the tour guides strongly emphasise to remain in the motor vehicle as animals like the Lion, and other big cats, will be upon you and either greatly maim or kill you in seconds.

Zoo-Safari accommodation-dwellers can safely get up close to say a giraffe, a lion, a monkey, etc. and have a piece of nature-paradise right next to their own surroundings.

However, some to most of this zoo-safari accommodation is quite expensive, paying a large fee for one night, let alone any longer.

Examples of such zoo-safari apartments in Australia and worldwide are:
- Taronga Western Plains Zoo in well-known NSW country town, Dubbo, but is somewhat pricey at $1,000 a night.
- Kakadu National Park, in Darwin, Northern Territory (NT), Australia.
- Safari places in the African region: South Africa, Tanzania, Rwanda, Kenya, Botswana, Uganda, and even India and Chile (Battis, Lila. July 8, 2020)
- Zoo places around the world are: Sydney and Dubbo, NSW, Australia; Berlin, Germany; San Diego, USA; Singapore; Wroclaw, Poland; and Vienna, Austria (Booking.com. -Amsterdam, August 16, 2017).

Bibliography
- Battis, Lila. (July 8, 2020) 'Top 10 Safari Lodges in Africa', Travel and Leisure.com
- Booking.com. - Amsterdam (August 16, 2017) 'Global News -- Unique Zoo stays around the world'
- Google.com. 'Zoo/Safari accommodation around the world'
- Personal Experiences:
A close family member was thinking of visiting and staying at the Taronga Western Plains Zoo in Dubbo.

Pays one point and 2 member cents.
© Copyright 2016. LittleIrishman All rights reserved.
LittleIrishman has granted FanStory.com, its affiliates and its syndicates non-exclusive rights to display this work.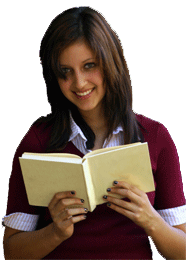 You need to login or register to write reviews.

It's quick! We only ask four questions to new members.

Interested in posting your own writing online? Click here to find out more.