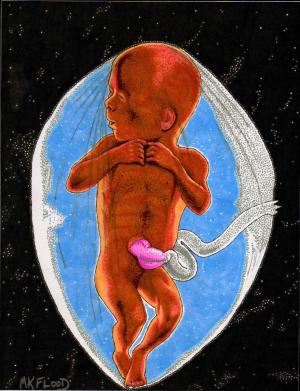 The U.S. Justice Department has scheduled December 8, 2020 as the execution date for baby snatcher Lisa Montgomery. Scheduled to die by lethal injection at the U.S. Penitentiary in Terre Haute, Indiana for kidnapping resulting in death, Convict Montgomery will be the first female federal inmate executed since Bonny Brown Heady on December 18, 1953.

Bonney Brown Heady, along with Carl Hall, kidnapped and murdered six year old Robert Cosgrove Greenlease, Junior, the heir of General Motors automobile tycoon Robert Cosgrove Greenlease, Senior, for a $600,000 ransom. This would equate to about five and a half million dollars today. At the time, the largest ransom ever paid in American history. Both Hall and Heady were executed in the Missouri gas chamber since the federal government had no execution facilities.

Assistant Public Defender, and Convict Montgomery's attorney, Kelley Henry, claimed, "In the grip of her mental illness, Lisa committed a terrible crime. Yet she immediately expressed profound remorse and was willing to plead guilty in exchange for a life sentence with no possibility of release."

Doesn't it make you wonder if Convict Montgomery would have taken the high road and been so willing to confess if she hadn't been facing a death sentence?

Kelley Henry went on to say, "Lisa Montgomery has long accepted full responsibility for her crime, and she will never leave prison. But, her severe mental illness and the devastating impacts of her childhood trauma make executing her a profound injustice."

Don't almost all convicted murderers make this allegation, or similar ones, in an effort to downplay their heinous crimes?

With a history of falsely claiming to be pregnant, on December 16, 2004, the butcher Lisa Montgomery strangled Bobby Jo Stinnett, a Skidmore, Missouri woman she met online in the Ratter Chatter Rat Terrier chat room. Montgomery sliced her victim open and stole Stinnett's eight months into gestation unborn baby girl.

Her husband, Kevin Montgomery, stated, "He did not know the baby she brought home was not theirs."

Where did he think the baby came from? Perhaps an apple tree in the backyard?

Only three other women have been executed by the federal government. They are:

-Mary Elizabeth Jenkins Surratt who was convicted of participating in the plot to assassinate President Abraham Lincoln and hung on July 7, 1865.

-Ethel Rosenberg who was convicted of being a Russian spy, as well as conspiracy to commit espionage, and electrocuted on June 19, 1953.

-Bonny Brown Heady who was convicted of kidnapping and murder, then executed on December 18, 1953 in the gas chamber.

Convict Montgomery, I have no pity or sympathy for the atrocities you, and others of your ilk I may add, commit. It is time to pay the ultimate price for your guilt.


Author Notes
Life Is Sacred, by MKFlood, selected to complement my post.

So, thanks MKFlood, for the use of your picture. It goes so nicely with my post.