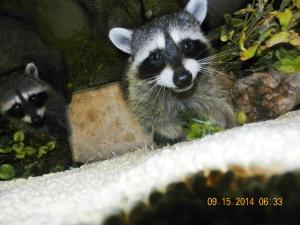 Ya think, maybe, she'll come and give us treats
if we stand here and look real cute?
Ya should have wiped your nose, it's runny,
maybe a clean dunk in the water, to boot.

Those bro's are always grabbing things first,
we can't help it if we're so small.
Here she comes, now look as cute as can be
might get a bowl and we'll eat it all.



Author Notes
A little Duck Fun style.(any style, but all dialogue on an animal picture)