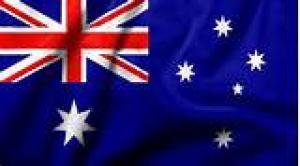 Aussie, Aussie, Aussie
Oi!Oi!Oi!
This is how we celebrate
Birth of our Nation.

Throw a banger on the barbie
Tickle a dead horse or
Cover a dead fly with sauce

Maybe, mash a spud add to the dead fly?

Swimming in the sea, ocean and me
Raising a flag for all to see
Two flags flying on Harbour Bridge
First Australians and Colonials free.

Multi-cultural nation we learn to listen
Australians are many colours, without blush
Laid back Aussies welcome you
Warm hearts embrace immigrants too.

So, come on world - celebrate our day
Once a year we come out to play
Throw a boomerang, catch a cane-toad
Cockroach races have a say
And you may cringe at our way.

We sure know how to celebrate
Our special Day
Throw a thong or cricket to play
This is Australia Day!
Author Notes
Banger: sausage, dead horse = sauce, dead fly = pie. Mash a spud = potato. Cockroaches = roaches. I think you call thongs flip-flops. I'm having some fun with America, so now you know...strine is our second language. Happy Australia Day. Enjoy a four XXXX with me (Queensland beer.)