Get Well Wishes for Brooke
Get Well, Brooke!
: Disburse in a Puff by Treischel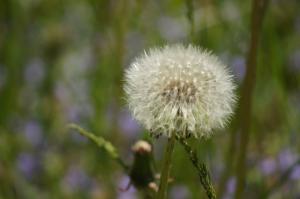 A heartfelt thought for our friend Brooke
To change the path that her health took.
Our site all prays for her recovery.
We miss her words and personality.

And like a dandelion's fluffy head,
Whose seeds disburse on winds blown overhead,
We fervently hope our prayers are enough
To make her ills disappear in a puff.

But if the wind is not enough to free
Those ills that hang so strong and stubbornly,
They surely cannot still withstand the depth
Of grandson's smile, a puff of Sawyer's breath.

GET WELL Brooke!


Author Notes
We all love and miss you, and pray for your complete recovery.

Author's photograph.
© Copyright 2011 Treischel All rights reserved.
Treischel has granted FanStory.com, its affiliates and its syndicates non-exclusive rights to display this work.