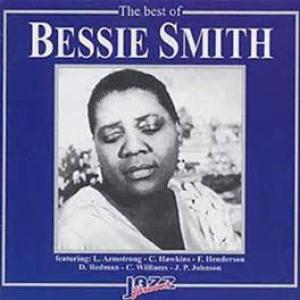 Blue through and through, it's in the air.
Bessie croons bittersweet despair.
Her man is gone, he treats her mean,
lousiest lout she's ever seen.
Whispering bluesy tunes, good memories are few.
Eyes closed, she swoons, she's feeling bad, blue through and through.

Blue memories, some shades of gray,
thrumming bass and saxophone play.
Bessie sings beneath bright spotlights,
of lonesome roads and sultry nights,
hearts won, then lost, while searching for serenities,
of smoldering love, clinging to blue memories.

Blue mood rises; sad lover pleas.
Begs forgiveness, confession frees.
Her man is back, he's had his fling.
Bessie's song is light, glad heart sings.
She belts out jazzy tempo of love's surprises.
Eyes open wide, pride swept aside, blue mood rises.
Marilyn D.F. Boire ~ February 20, 2016
'Vignettes of Interesting People'
Author Notes
This is a "wrap refrain poem," syllables 8,8,8,8,12,12. Rhyme a,a,b,b,c,c. First four syllables in each stanza are the last four syllables of each stanza.

Bessie Smith (1894-1937) was an American blues singer. Nicknamed "The Empress of the Blues," Bessie was the most popular female blues singer of the 1920's-1930's. She is often regarded as one of the greatest singers of her era, and along with Louis Armstrong, a major influence on other jazz vocalists. She was killed in a Mississippi car accident at the age of 43. You can hear Bessie singing on YouTube. Thank you for reading my poetry
Image: Bessie Smith (bing)
Bio: Thank you Wickipedia.