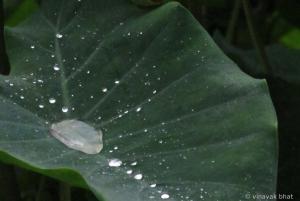 MOVING ON


Take the time to take the time and have a look around

Forget your hare-brained aspirations, all that's lost is found

What joy contained in raindrops gathered shy upon a leaf

If I could only match my tears to wash away the grief


You brought me to a special place and opened up my eyes

What love you shared and always dared to show in scant disguise

But then you chose to leave me, taken quickly by God's will

I gaze upon the leaf and smile, your love is with me still.


DJ SAXON 2016
© Copyright 2011 djsaxon All rights reserved.
djsaxon has granted FanStory.com, its affiliates and its syndicates non-exclusive rights to display this work.