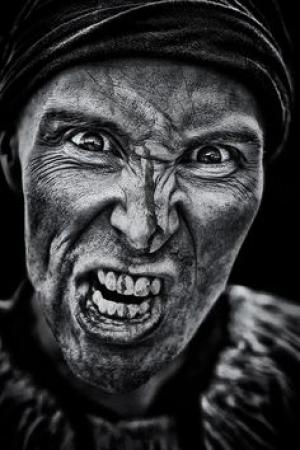 Faces
-:-
The thing about faces is they can say
a lot more than just words
some like the guy on right his must
be full of happy memories, he seems
at peace with himself, with some happy
thoughts of the past.

The man in the middle seems to be mad
at the entire world and all that is around him;
heck he might even be mad at himself also
but the anger is eating him up, both inside and out;
yelling at people "too get the hell out of his way!"

The last guy, seems to have seen it all,
by that I mean he most likely is a homeless Veteran;
he has seen things that no man should have ever seen,
that is why he has that faraway look in his eyes,
just trying to find a place to be able to call home.
Yes, you can tell you a lot about faces,
if you just take the time to look.
-:-
July 2, 2017

Author Notes
in my writing of this poem I had three pictures
I used. this here will only let me use the one,
So what you are seeing is the middle one.
all of them comes from Pinterest. as do most pictures.
I wish I could put here as I wrote it. but that was not
be the way it worked out. This is the one time my
art work does not match what I wrote...