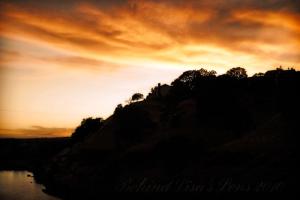 silhouettes of trees
backlit by flaming sunset
keep fire in the sky

Writing Prompt
Fire is your prompt. Write a haiku inspired by the prompt. Three lines, 17 syllables or less. 5-7-5 or short, long, short.

This is a blind contest.
All entries have black font on white background. No author comments.

You have a blank canvas, paint the picture.
© Copyright 2011 Marykelly All rights reserved.
Marykelly has granted FanStory.com, its affiliates and its syndicates non-exclusive rights to display this work.