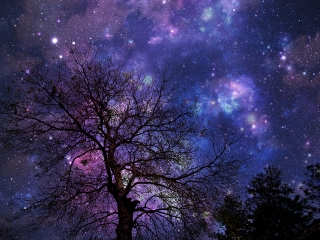 The starry skies fade slowly with the dawn
revealing beauty of a brand-new day.
I turn to see that, from my bed, you've gone
as my blue heavens change to dismal grey.

Among our favorite haunts I look for you
but sadly, you are nowhere to be found.
I sit beside the fire and sip my brew
and long to hear your old familiar sound.

But as the snowflakes fall and fill the air --
they seem to blur my image of your face.
I always thought our love was truly rare
but, you no longer call this home your place.

So, quietly, I go back to our bed
and dream again of days when we were wed.