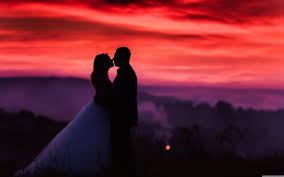 Love is understanding when I am not feeling well,
and you don't mind eating tv dinners.
Love is accepting that I am only human and I am not perfect.
Love is being my lover and my friend, and
comforting me when I am sad, stressed and depressed.

Love is hot and fiery, tender and sweet.
Love is like a glowing candle the
storms of life can't blow out.
Love is a sturdy strong oak tree
that might bend but not break.
Love is faithful, truthful and never loving another.

Love smiles supports and soothes worries.
Love is calming and caring of each other's feelings.
Love is a magnet that keeps us attracted to each other's charms.
Love is protecting each other and our home from harm.

Love is saying I am sorry when we make mistakes.
Love is listening to and respecting one another's opinions.
Love is not abusive and does not attack.
Love is a brick wall that is still standing through earthquakes.

Love is forgiving and forgetting, then making amends.
Love is date nights out doing something we both love.
Love is laughing, crying, and wading through the storms of life.
But most of all, Love is living life loving like we did when we first met!
Writing Prompt
Write a free verse poem. Free verse is a form of poetry that does not necessarily follow to any specific meter patterns, rhyme, or any other pattern. Free verse, despite its freedom, often still has some elements of form. Most free verse does observe a convention of lines and structure. No rhyming patterns.
What is Love?
Contest Winner
Author Notes
NOTES: Love is many wonderful things filled with good times and bad times.
Some loves last forever, and some loves lost blow away in the winds; but, we must make the most of whatever love we have, and bounce back from loves we lost.