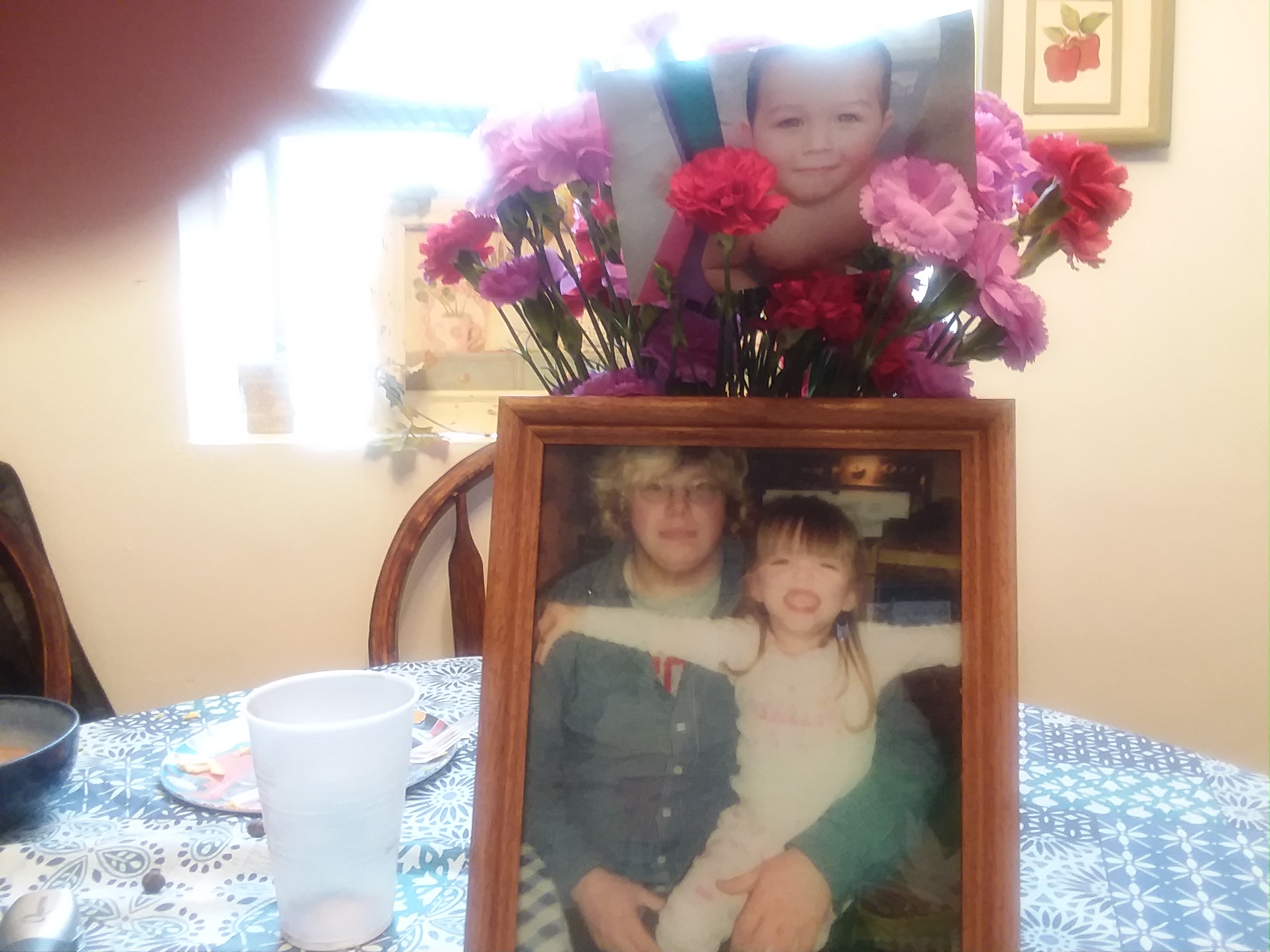 "My Only Son Named Jay"
Written on August 28th, 2006
By Dr. Ricky 1024 at (8:54 PM. EST.
***<><><>****<><><>***
"Once Upon a Time in a place in my Heart, a Dream was cast into...
"The Sea of Me."
"For, there comes a time without any good Reason or Rhyme...
"When you eventually...
"Lose your Mind...
...
"There also comes a Time where you just wake up and realize the purpose for your existence."
"It is also, a Time to give Back...
"To Relinquish...
"The Key...
"Because, you have opened that Chest at...
'The Bottom of Thee.'
...
"And, way deep inside that box where 'The Soul' lies in wait and surfaces ashore...
"And, lies in wait...
"There is this thing called 'Fate.'
...
"You see, Existence is not always a sure bet."
"You start up that ship and set a course that only God Directs."
"To, Create a New and Better Life."
"For, this is a Gift for all to enjoy."
"There is only Two Choices...
"The first...
"A Girl and the second...
"A Boy."
...
"To rear or to raise is...
'A Two-Sided Coin.'
"As it spins and as it flips, you see both sides at once!"
"The Happy as well as the Sad...
"The Good and the Bad...
"The hands turn so fast as yesterday becomes a long, ago, past."
..
"So, exactly what did you mean to me?'
"A reassuring, quick, smile as I ponder Your *Life?"
"I so sensed Your Uncertainy, Your Fears, Your Uneasiness...
"For, So, So, Many, Tears."
...
"And, as I now end this...
"I want You to know...
"Time now moves ever so slow...
Approximate Word Count: 277.

Author Notes
*Life:
"On March 31st, 2003,we lost that 'Only Son Jay.'
"And, on April 1st, 2003...
(The very next day)
"We Gifted Our 'Only Jay, away...
...
"And, to learn more about 'Organ-tissue Donations.'
"Simply contact my dear friend Lara S. Moretti the L.S.W with...
"The Gift of Life."
Philadelphia Pennsylvania.
"At 1-800-DONORS-1.
"And, thanks from the bottom of my broken Heart and my son Jason's donated Heart."
************************
"Special thanks goes out first to Heavenly Father and His Son Jesus the Christ, FanStory and Tom the Administrator, Fan Art Review and this amazing and talented artist as well as talented artist and writer...
'Ricky 1024' and his incredible picture...
"Just Jay"