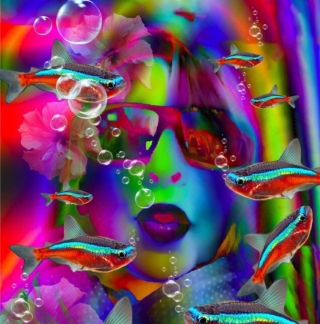 My mechanism's out of whack
simplicity is being hacked,
my wheels are grinding to a halt
my last nerve victim to assault.
The problem seen in retrospect
Is really not that circumspect,
but so inclined to complicate
my brain plods on-it won't abate.
The why's why not, the questions loom
stick to the facts? Or just assume?
Perfectionism at the helm
achieves its goal to overwhelm:
The frantic spinning, all for naught,
my brain succumbs, it's gone to pot.


Author Notes
Thanks to LittleBogie 007 for the artwork.