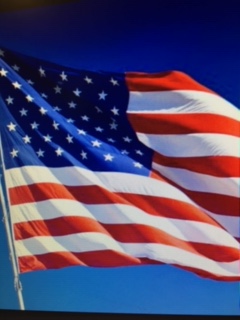 I turned 65 today and have reflected on a few thoughts; a few things that have changed through the years.


1. I was raised during a time when children were allowed/encouraged to play outside. We used our imagination/creativity and knew how to interact with neighborhood children. We learned people skills that helped us as adults.

2. We attended school every day and even made it on time. We respected our teachers and our school. We went to school to learn. We understood that getting an education was a privilege.

3. I learned to say the Pledge of Allegiance, the National Anthem, and to be proud of our flag. We even had tests on them.

4. I learned to respect my elders and still do. Wait, now I'm an elder. LOL. But I still help them when in stores, open doors for them, or help in any way I can be of service.

5. I was raised to have morals, integrity, and respect for not only humans, but all living things. I was raised not to gossip about people, but to stay quiet if I had nothing positive to say.

6. I was raised during a time when a gentleman opened doors for ladies. A date came to the door to pick you up or your dad wouldn't let you out of the house. LOL. Ladies were respected and also respected themselves.

7. I was raised during a time when a work ethic and responsibility were taught. Humility was a good thing. Self-pride or gloating was not. We are no better or worse than anybody else.

8. I was raised to love my country, the United States of American, and to respect the men and women who have and will continue to fight for our freedoms, this includes the police.

I believe our country is in trouble and we need to get back to the moral compass of years past.



Author Notes
Just a few thoughts. I'm sure I have forgotten to mention a lot. I'm not placing a lot of money on it, so don't worry about reviewing.