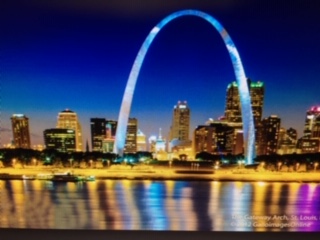 St. Louis

CHARACTERS:

McKenzie 'Mac' Morgan is a 27 year old private investigator. She's a tough lady but struggles with trust issues. She will over compensate to hide those issues. Her two best friends are a male black and tan dachshund, Arlo, and a Rottweiler, Edger.

Background information: McKenzie was named after her father, Mack Morgan. She joined her father's P.I. practice upon graduating college and before he died. Her mother, Helen, is also deceased. Both parents were murdered a year ago in a double homicide in Mack's Private Eye Office.

Major Logan Nelson is 34 years old and an active duty soldier. He's in the Army and stationed at Fort Bragg, North Carolina and is a member of the Army's prestigious Delta Force. He took thirty days of leave to come to St. Louis to help solve Megan's, his younger sister's murder. He believes her abusive boyfriend, George Whitney, murdered her.

SETTING:

July 2019 in St. Louis, Missouri.

PLOT:

Questions to be answered:
1) Can McKenzie solve Megan Nelson's murder?
2) Can Logan protect McKenzie from the person/people threatening her life and discover who and why?
3) Will McKenzie learn to trust Logan or anyone?
4) Will Logan and McKenzie find romance?





Author Notes
Sorry, I meant to post this yesterday, but a stomach virus kept me in bed with numerous trips to the bathroom. These is only a condensed version of my notes. As the characters grow they will change and cause changes to the story.