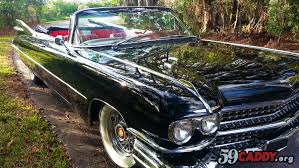 Jack put the pedal to the metal;
hit 100 miles per hour.
Dust didn't have time to settle;
caddie had too much fire power.

When he heard sirens coming his way,
the race was on that cloudy day.
Jack put the pedal to the metal,
sped zoomed away.

Cops could never catch him
with new motor he installed.
He filled the gas tank up to the brim.
Jack had 16 inch tires and brand new rims.

Jack was driving drugging drinking.
Didn't want to go to jail.
So high, his eyes kept blinking.
He had no money for bail.

He threw his weed out his car door,
but most of it flew back on the floor.
His whiskey wasted all in his lap,
but, he wasn't gonna take this big rap.

Topped out at 120 miles an hour;
drove off onto a narrow dirt road.
Off went headlights; shut off power.
Threw out all drugs; lightened his load.

Jack spent his time in his caddie that night.
DWI drunk and high as a freaking kite.
Learned his lesson--never drank any more.
No more drug abuse; a rehab badge he wore.

Writing Prompt
Choose one of the following titles.

Asking For It
Cut the Cord
State of My Head
Outcast
How Did You Love
It All Adds Up
Oblivion
Dangerous
Thick as Thieves
Black Cadillac
Misfits

Where does the title take you?

Get writing: poem, fiction, essay, whatever you like!
200 words maximum word count.

The title of your work MUST be the title you chose from the list. (There shouldn't be any confusion in the booth for duplicate entries of title, as your name will be displayed alongside your entry.)

Artwork and author notes welcome.
Author Notes
Disclaimer: This person might or might not be someone I know, but there are hundreds of thousands of Jacks out there. Have you ever stopped and tried to get someone to get medical and rehab for their serious dangerous addictions? Jack was a drug addict and an alcoholic, but he had a wife and two kids to live for, and that night scared him sober. Jack no longer put the pedal to the metal in his black 1959 caddie. AMEN! Can Jack get an Amen?