Goodbye Brooke
Remembering Brooke (adewpearl)
: Dandelions In Heaven by l.raven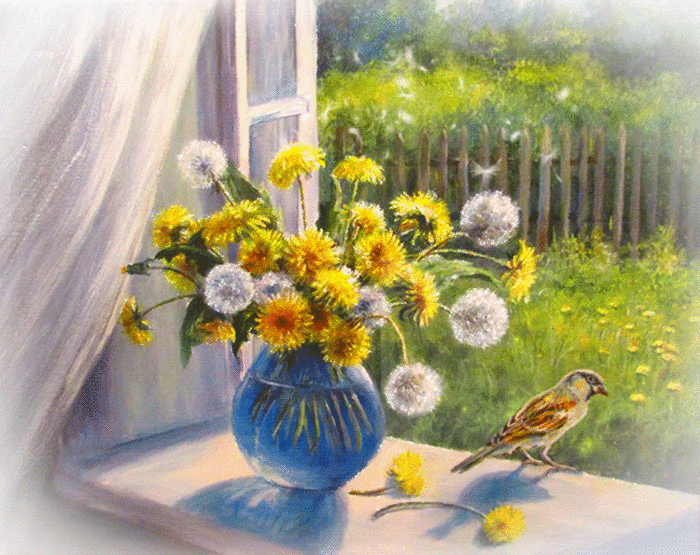 How do you say goodbye to someone
you didn't want to leave?

I missed Brooke from the first day she left.
Always hoping and praying she would return.

She was an amazing and brilliant lady.
So talented in her love for writing poetry, and stories.

I would wait after posting a poem
for Brooke to come and correct my mistakes.
And she was never too far behind.
She would make me smile.

I always teased her about her dandelions being weeds.
But she and my granddaughter loved them.

And oh the love she had for her grandson (Sawyer).
I missed not watching him grow up.
He was the apple of her eye.
She wrote many poems about him, and for him.
How he loved nature.
Things that crawled on the ground.
His pictures were precious.

Brooke was a true friend to everyone on FanStory.
Along with being a very talented teacher.
She was, and still is, so very loved.

So I'll put my prayers for her return to rest.
And know that she is now at peace in Heaven.
She will never be forgotten.
May You Rest In Peace Sweet girl.
Know you are now on the FanStory Hall of Fame
with the Best of the Best.
Love You, Linda xxoo
Author Notes
I don't know why this is showing this way.It looks perfect on my posting page...so very sorry...
© Copyright 2011 l.raven All rights reserved.
l.raven has granted FanStory.com, its affiliates and its syndicates non-exclusive rights to display this work.