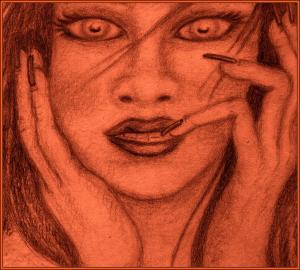 I gazed into the mirror,
My reflection I did see.
But deep within my soul,
A demon stared at me!

Horrified to see it,
But then I heard a voice,
"I'm here for you my child,
it's time you made a choice."
The battle was quite real,
Between evil and good.
My soul was at stake,
So the devil I withstood.

I glanced back at the mirror,
With relief and much surprise,
The demon left, it's gone!
It is God who now resides.
Author Notes
There really is a battle for your soul and you need to make a decision for evil or for good - which will you choose?