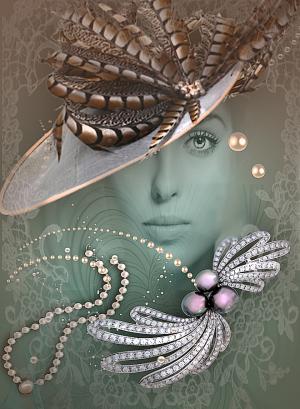 Pearls of wisdom, brilliant as morning dew
Scattered over the firmament of Fanstory.
Whimsical notions embellished by a few
Rare discernment of life transitory.

Dandelions, daffodils, shadows and sand grain,
Her muse never failed in measure or in rhyme.
Sawyer's wonder about falling stars and rain,
Fireflies and rising bubbles made her life sublime.

Every being for her glowed with divinity,
Ladybugs or caterpillar were no less entities.
Aliens with twenty warts too had credibility,
Octopus and pachyderms strut with same serenity.

A joyful spirit, she wrote with rhythmic phrasing,
Of moon or worm they were equally amazing.


Author Notes
Apart from the technical perfection of her poems what amazed me was that she could write about anything, be it an ant or skipping stones.I once asked if she ever write a poem without rhyming, she said it was difficult for to write free worse!
I hoped she would become alright and be back here. Now and then I used to check 'community' page to see if there was any information.
Now she is with Him, sitting by His side.
Thank you very much avmurray for this artwork.