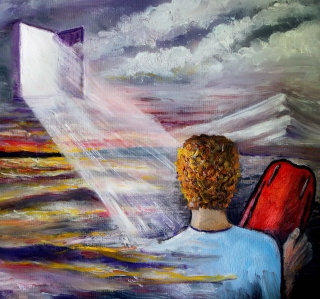 I just wanted to let all of the fans of Dean Kuch know, I just sent the following to Tom Ens who owns the site:

"Hi Tom. As you know Dean Kuch had a monstrous following here on Fanstory. ( pardon the deliberate pun.) In view of all of his contributions to the horror genre I think it would be appropriate to name your annual Halloween Story Contest/or poetry the "Dean Kuch Award"

I realize it may set a precedent but I can think of nobody who would object. What a nice gesture on the part of the site. And, if it sets a precedent, perhaps this would be a good thing for future or past writers with similar astonishing credentials. What do you think?



I hope it flies. RIP My dear friend. Bob


Author Notes
Goodbye DeanO.

From your pal, Bob
© Copyright 2011 Mastery All rights reserved.
Mastery has granted FanStory.com, its affiliates and its syndicates non-exclusive rights to display this work.