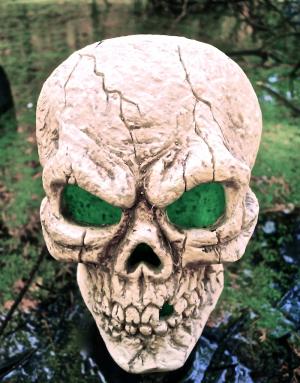 SWAMP

He was sittin' there, the waves rolled near
Wond'rin' where she might have gone and why he'd even care
Picked up the note she left behind
Her words "goodbye" preyed upon his mind
Love only hurts when it's real
It'll make you feel things you never thought you'd feel
The sun went down and the night closed 'round
Come the morn, an empty bottle was all they found

Her weddin' day, it made all the news
Oh, but how the rumors around the town flew
Never saw the car fishtail
Or heard the siren's loud piercin' wail
A cloud of smoke all they see
The ragin' inferno now a mystery
Wooden crosses on the darkened street
Where the two wayward lovers will never meet

Go in the swamp and you'll find them there
His icy blue eyes adore her raven hair
Across the bay there's a light
And hauntin' shadows caress a moonless night
There are things that creep, and things that crawl
And things that slither on the ground in a ball
The mystery beams if you can see
And love like you're dyin' to be free




Author Notes
Swampskull, by simonka, selected to complement my poem.

So, thanks simonka, for the use of your picture. It goes so nicely with my poem.