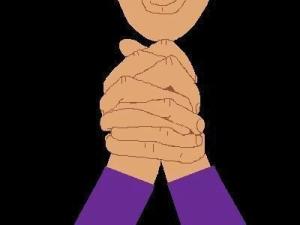 Dear Lord,

Please use me.

My neighbor fell last night
and she lay on the floor
for hours
alone
afraid
calling out for someone
anyone
to come.

Please use me.

A friend has dialysis
three times a week
for five hours
each day
he sits
alone and waiting
he is blind
he is afraid.

Please use me.

A relative has cancer
she goes for treatments
two times a week
many miles
away
no one wants to take time
to be with her
to drive her.

Please use me.

A man I know
has open sores
that do not heal
he is dirty
he is lonely
no one wants to be near
they are cautious
they are afraid.

Please use me.

Tell me
what you want me to do,
where you want me to go.
I am only one person.
Where is your army?
I will go where you send
and do what you want,
but I am one person.

Please use me.


Author Notes
VMarguarite thank you for permission to use your picture.

We are children of God who worship Him faithfully, but we are also His hands on Earth. We do His will, His bidding. We go where He wants us to go, and do what He needs us to do. That means getting our hands dirty once in a while. But remember, He will clean us up afterwards.