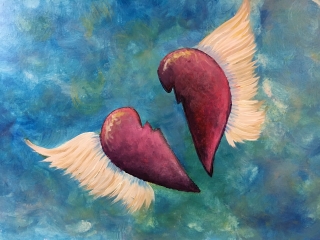 To heaven I look for peace
And I pray to ease my pain
My edgy loneliness

The weight of my grief will lessen, my love
With your promise of eternity together
Touch me while I sleep
Take me to your heavenly bed
If only for one night, one dream
Let me awaken with your arms still wrapped around me.

To heaven I look for peace
To heaven I reach for you


Writing Prompt
Write a poem about the death and or dying of someone dear to you. It could also be about missing a specific loved one who has passed on. The poem can be any style and any length.
© Copyright 2011 Marilyn Lou Berry All rights reserved.
Marilyn Lou Berry has granted FanStory.com, its affiliates and its syndicates non-exclusive rights to display this work.