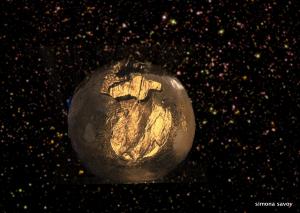 The night sky was blazon with stars so bright,
You could feel- touch, if your mind was right,
a spec am I with my wondrous sight,
they are blinking away in the dead of the night.

Can a story be told about our origins so old?
Can the pieces so cold give us warmth to behold?
Do we wear our flesh like amour? In death to be sold,
We are the Gods; We just need to be told.

© Copyright 2011 Colin John All rights reserved.
Colin John has granted FanStory.com, its affiliates and its syndicates non-exclusive rights to display this work.