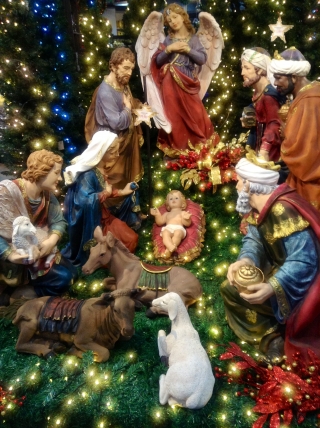 In my heart, Mary, I have reserved a room
For you and Joseph and the child in your womb.
It isn't a barn or a stable for sure
Christmas Eve you will stay where no harm can occur.

I'll keep you there throughout the birth
Knowing a treasure and valuing its worth.
I'll not let my mind stray from your plight
The misery dealt you on that cold winter night.

And on Christmas Day and the following days
I'll remember the Magi and their gift-giving ways.
Rejoice in the wonder that they heeded their dreams
And kept Jesus safe from Herod's cruel schemes.

You are now safely booked in for the night
With the star in the East shining ever so bright.
I shall always remember on each Christmas Eve
The birth of Our Savior in whom I believe.



Author Notes
Where does the Christmas Spirit come from? Perhaps the anticipation of the Magi and the gifts they presented. Then St. Nicholas entered somewhere along the way.
No doubt the gift-giving gives us that special feeling.
So in all the excitement did we forget why? Maybe some but not all of us.