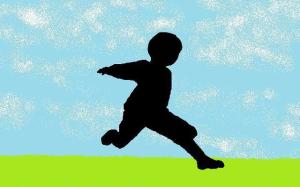 "Mommy, we got new neighbors!" Johnny yelled as he pushed open the front door.

"That's great," his mother said. "Are there any children?"

"There are three little boys, and they are all about my age," Johnny said happily.

"How do you know," his mother asked.

"Their mom called them something like triplets. I hope they are not sick. The one named Greg said he was eight years old. I don't know how old the other boys are," said Johnny proudly.


Author Notes
words 80

VMarguarite thank you for permission to use your picture.