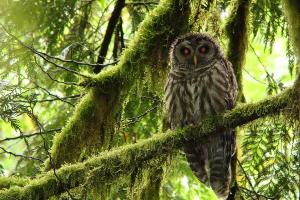 S ummer's singing katydids
U nder moonlight skies
M aking music with their wings, our
M idnight lullabies.
E ven crickets join the band
R ubbing wings to synthesize.

N octurnal owls join in with HOO's
I n search of what's to eat.
G runts and growls are raccoon's sounds,
H iss and click, opossum's beat.
T he croaking of the chorus frogs, now
S ymphony's complete!