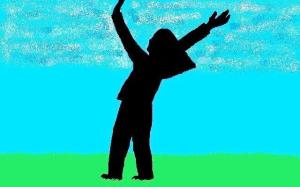 Going through trials that last a long while,
is what totally zaps my strength.
Leaning on Jesus for all of my needs is
what seemingly shortens their length.

"Spiritual muscles" used in life's tussles
increase at the rate that I pray.
So, I'll bow my head and be Jesus-led
to build up more muscle each day.

His wisdom, my treasure, I'll forever
give credit where credit is due.
Showing His glory, in poems or stories,
it will be my honor to do.
Author Notes
May the God of all grace who called us to His eternal glory by Christ Jesus, after you have suffered a while, perfect, establish, strengthen and settle you. To Him be the glory and the dominion forever and ever.1 Peter 5:10-11(New King James Version)
Thank you to Helen, Lyenochka, who reminded me that poetry and all else needs to point to God's glory.