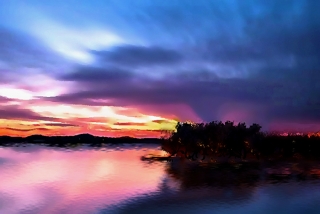 Grace.
Were we so deprived of that buoyant hope
that hoists many souls from midnight waters,
to acceptance of the glorious kind,
bought by our Lord's death
and His cleansing blood,
we would, breath-deprived, perish,
unforgiven, driven to
remain sinking forever.

Grace.
Were we to accept rescue by our Lord,
a raising from depths to new life above,
without the chains that held us for so long,
our hearts will float free,
cleaned by God's pure son.
We would rise up, adopted,
orphans with a new vision,
Heaven is our home!