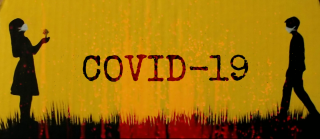 Social distancing
is like tragic comedy
an oxymoron.

Writing Prompt
Write a senryu. Unrhymed Japanese verse of 5/7/5 syllables. Using human emotion.
Author Notes
Thank you very much Brittany H for the use of this picture.
© Copyright 2011 Sanku All rights reserved.
Sanku has granted FanStory.com, its affiliates and its syndicates non-exclusive rights to display this work.