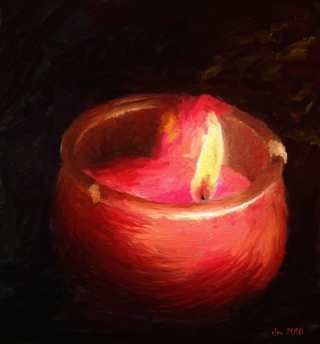 I suddenly realized that all around me there was chaos or a vast confusion, a voluntary ignorance, and it resembled the situation of a power failure. A depth of darkness. What to do?

At that moment, I could only think of calming, so to speak. So I did, as if lighting a candle, my action calmed those closest to me. It was not for everyone, but it was a definite help. And, by my help, some had been given light. As a result, they too would light a candle, until by sheer numbers their candles became torches obliterating the darkness.

Author Notes
You can light a candle or remain in the dark.