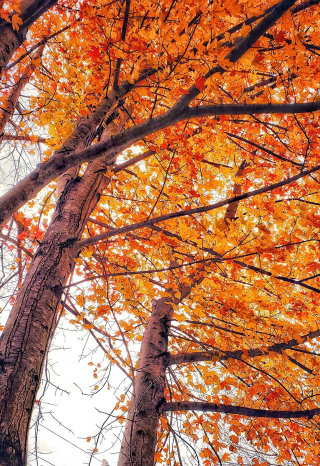 In silence we exist, in blindness, see...

though out of reach, our fingers trace our past.

'Tis nebulous, this serendipity...

unthinkable to feel so safe at last!



If fate brought us together, let us not

waste moments wond'ring where this path may lead,

but rather let's enjoy the time we've got...

for ev'ry moment shared fulfills a need!



We learn with age that intimacy's truth.

It's far afield from passion's throes and such.

Life's treasures do not come to us in youth,

perhaps we'll find them now, before the touch?



A cabin, autumn leaves, a rustic porch?

Two rocking chairs, two souls, an unlit torch...