Contact Us | En español

Join today or login

Home

Read

Up For Review

Stand Out Writing

Additional Reading

Write

Stand-Alone

Book or Script

Inspired Writing






Contests

Voting Booths

Start Your Own






Classes

Rankings

Profile

Info
Get feedback for your writing and enter writing contests.
| | |
| --- | --- |
| | Learn from feedback that will be written on everything you post. Share poetry, stories and book chapters. |
| | Fun writing contests with cash prizes. Choose from over 50 writing contests every month. |
| | A community for writers. Make connections and friends. Enjoy sharing your writing. Learn More. |

Sign Up
Start getting feedback in 5 minutes!



Featured Poems
Featured Stories
Today's Well Received Poems
Today's Well Received Stories
Today's Well Received Books

Upcoming Contest Deadlines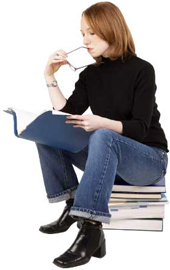 Minute

Write a Minute poem for this contest. A fun poem to write. It follows the "8,4,4,4" syllable count structure.
Deadline: Today!

Share Your Story
A memoir gives us the ability to write about our life. But you can write about life with the option to create and fabricate and to make sense of a life, or part of that life. Write a piece of your life!
Deadline: In 4 Days

Four Line Poem

Write a four line poem that has a specific syllable count. The first line has 1 syllable, the second line has 5 syllables, the third line has 5 syllables, and the last line 9 syllables. The subject can be anything.
Deadline: Oct 25th

Haiku Poetry Contest
For this contest you are challenged to write a Haiku poem. Haiku is a form of poetry that only uses three lines. Can you paint a mental image using only three lines?
Deadline: Oct 27th




Contests offer a cash prize
Writing Classes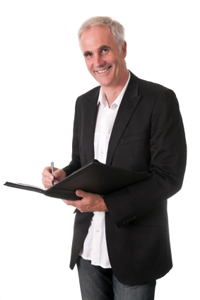 Start Your Novel
Why do some novels grab you from the first page while others you put aside? How do you take a seed of an idea and grow a full-blown novel from it? Learn all of the necessary skills to develop your story idea into a novel outline and write the first draft of the beginning chapters.
Class Begins: November 5th

null
null
Class Begins: null

null
null
Class Begins: null

null
null
Class Begins: null



Learn with the guidance of an instructor.
Four week classes are only $99.00


Upcoming Member Contest Deadlines
What Are The Odds

This is a topic based contest. Write a poem based on the topic provided in the announcement.
Deadline: In 2 Days

What If?

Write a fictional prose piece of at least 1000 words taking a famous world event and changing the outcome. What is the new outcome? How did the new outcome affect the world?

What if the Allies had LOST World War II? What if Lincoln or Kennedy had survived their assassinations? What if George Wallace had become President? What if Castro was unable to seize power in Cuba? What if the U.S. had won the Vietnam War? Korea? What if England had quelled the American Revolution? Well, the list is endless ?

Deadline: Oct 24th

The Green house in the Swamp

This is a topic based contest. Write a story based on the topic provided in the the announcement.
Deadline: Oct 24th

I didn't do it!!

Write about an incident (fiction or non-fiction) where the main character of the story is accused of something - and they just didn't do it.

PROSE ONLY - minimum word count: 750
Deadline: Oct 27th

Compete for fun and a member dollar prize pool in these site member created contests.
FanStory.com Success Stories
A book by olliebuster. Olliebuster is a grandfather with four grand children. He is father to an adult boy and girl. He was educated in the UK and holds a P.hD. He has held top managerial positions and taught at university level.He has a natural flair for writing and has a very imaginative mind.He currently lives in the Caribbean where he does pe...



| | | | |
| --- | --- | --- | --- |
| | | | |