Contact Us | En español

Join today or login

Home

Read

Up For Review

Stand Out Writing

Additional Reading

Write

Stand-Alone

Book or Script

Inspired Writing






Contests

Voting Booths

Start Your Own






Classes

Rankings

Profile

Info
Get feedback for your writing and enter writing contests.
| | |
| --- | --- |
| | Learn from feedback that will be written on everything you post. Share poetry, stories and book chapters. |
| | Fun writing contests with cash prizes. Choose from over 50 writing contests every month. |
| | A community for writers. Make connections and friends. Enjoy sharing your writing. Learn More. |

Sign Up
Start getting feedback in 5 minutes!



Featured Poems
Featured Stories
Today's Well Received Poems
Today's Well Received Stories
Today's Well Received Books

Upcoming Contest Deadlines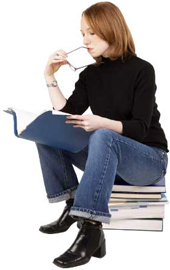 Two Line Poem

Write an essence poem. This is a poem of two lines with six syllables per line, each containing an internal rhyme and an ending rhyme. See the announcement for an example.
Deadline: Tomorrow!

Faith Flash Fiction

Write a flash fiction story that somehow incorporates your faith or thoughts about how faith guides us in our daily life.
Deadline: Dec 12th

Free Verse Poetry Contest

Write a free verse poem. This is a method of writing poetry that does not follow any structure or style. See an example and details in the announcement.
Deadline: Dec 15th

5-7-5 Poetry Contest

For this contest you are to write a short poem. It should only have three lines. But the structure is that of a Haiku. The first line has 5 syllables. The second line has 7 syllables. The third line has 5 syllables again. Write about anything.
Deadline: Dec 18th




Contests offer a cash prize
Writing Classes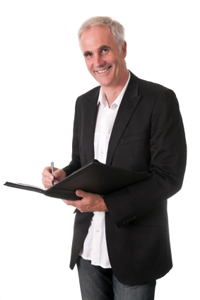 null
null
Class Begins: null

null
null
Class Begins: null

null
null
Class Begins: null

null
null
Class Begins: null



Learn with the guidance of an instructor.
Four week classes are only $99.00


Upcoming Member Contest Deadlines
A Christmas Card Newsletter

Write a Christmas Card Newsletter that can be sent to friends and family about your 2022 year. Write your choice of fiction, nonfiction, prose, or poetry. You must reference FanStory in some way.
Deadline: Today!

I Spy

Come on, all you James Bond fans, Mission Impossible aficionados, and Robert Ludlum lovers! Here is your chance to write a spy story with covert international operatives chased by counterintelligence agents. Perhaps an assassin from Mossad is closing in on a terrorist? Minimum of 1,500 words to a max of 4,000 words. The goal is realism - believable characters and situations.
Deadline: In 5 Days

Poetic Scripture

Write a poem about your favorite scripture. Your poem may be any length or style. Reference your chosen scripture in author's notes. Your scripture may inspire you, comfort you, guide you, etc.
Deadline: In 6 Days

Thanksgiving Humor

This is a Thanksgiving Humor poetry contest for poets that have never won a FanStory writing contest. The poem may be rhyme, free form, or light verse, up to 45 lines. Family friendly.
Deadline: In 6 Days

Compete for fun and a member dollar prize pool in these site member created contests.
FanStory.com Success Stories
A book by Michaelk. Author, photographer, musician, poet. Avid reader.
Former Corrections Officer, current Truck driver.
I work to survive but I write to live.

Favorite genres include Horror, Sci-fi, Thriller, Humor, Religious, to name a few.

My first novel was released on 9-13-17.
Available at: http://amzn.to/2...



Not available.
---

Not available
---

Not available
---

Not available
---

| | | | |
| --- | --- | --- | --- |
| | | | |