Contact Us | En español

Join today or login

Home

Read

Up For Review

Stand Out Writing

Additional Reading

Write

Stand-Alone

Book or Script

Inspired Writing






Contests

Classes

Rankings

Profile

Info
Get feedback for your writing and enter writing contests.
| | |
| --- | --- |
| | Learn from feedback that will be written on everything you post. Share poetry, stories and book chapters. |
| | Fun writing contests with cash prizes. Choose from over 50 writing contests every month. |
| | A community for writers. Make connections and friends. Enjoy sharing your writing. Learn More. |

Sign Up
Start getting feedback in 5 minutes!



Featured Poems
Featured Stories
Today's Well Received Poems
Today's Well Received Stories
Today's Well Received Books

Upcoming Contest Deadlines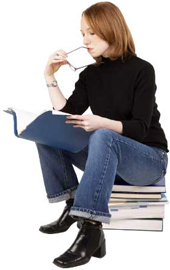 Haiku Poetry Contest
For this contest you are challenged to write a Haiku poem. Haiku is a form of poetry that only uses three lines. Can you paint a mental image using only three lines?
Deadline: In 5 Days

Sonnet Poetry Contest
Just like Shakespeare did, discover the rhythm and rhyme scheme of the Shakespearean sonnet.
Deadline: Sep 27th

Sudden Flash Fiction

Write a story on any topic that uses around 750 words.
Deadline: Sep 30th

ABAB Poetry Contest

Write a ABAB poem for this contest. This is a poem with a specific rhyme scheme. Read the announcement for a sample poem and the details.
Deadline: Oct 4th




Contests offer a cash prize
Writing Classes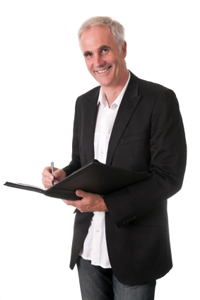 Parody.
Parody is an ancient tradition and can be great fun both to read and to write. It is also a good way to learn about things like metre as parody works best when it mimics the original closely but for a different reason. There are some excellent parodists on FS. In this class you could learn how to join them.
Class Begins: In 3 Days

null
null
Class Begins: null

null
null
Class Begins: null

null
null
Class Begins: null



Learn with the guidance of an instructor.
Four week classes are only $99.00


Upcoming Member Contest Deadlines
Joan D'arc

Saint Joan was burnt at the stake in 1431. She was a warrior and soldier who became possessed by God and three Archangels to change the circumstances of war. She was obsessive and overpowering.
Deadline: Tomorrow!

Break the Bank! Epic poem contest

Write a fictional epic poem of a great conflict. Minimum 100 lines to a maximum of 200 lines. Must rhyme, in quatrains, see rhyme schemes below. No free verse.
Deadline: Sep 27th

Halloween story for youngsters

This Halloween story is for children and must be age appropriate.
Deadline: Sep 29th

Countries of the World

Write a story or essay about a country you have never visited and why you would like to visit it. Maximum 200 words.
Deadline: Sep 30th

Compete for fun and a member dollar prize pool in these site member created contests.
FanStory.com Success Stories
A book by seashellrees4. I was born in Louisville, Ky and was married for the first time at the tender age of 50 (2007). I practiced/taught Taekwon-Do for almost 20 years and retired as 4th degree black belt in 1994. I started writing about 18 years ago, put it down for a long while and just rekindled my interest three years ago and self-published ...



| | | | |
| --- | --- | --- | --- |
| | | | |