Contact Us | En español
1 New Contest 1 New Prompt

Join today or login

Home

Read

Up For Review

Stand Out Writing

Additional Reading

Write

Stand-Alone

Book or Script

Inspired Writing






Contests

Voting Booths

Start Your Own






Current Writing Prompt

Look for a new writing contest soon here. A new daily writing prompt is announced every ten hours.

Classes

Rankings

Profile

Info
Get feedback for your writing and enter writing contests.
| | |
| --- | --- |
| | Learn from feedback that will be written on everything you post. Share poetry, stories and book chapters. |
| | Fun writing contests with cash prizes. Choose from over 50 writing contests every month. |
| | A community for writers. Make connections and friends. Enjoy sharing your writing. Learn More. |

Sign Up
Start getting feedback in 5 minutes!



Featured Poems
Featured Stories
Today's Well Received Poems
Today's Well Received Stories
Today's Well Received Books

Upcoming Contest Deadlines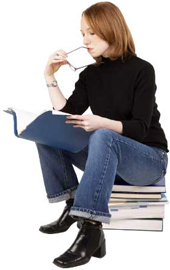 Love Poem Poetry Contest
Write a love poem. Your love poem can be fictional or non-fictional. It can be a humorous or a serious love poem. The choice is yours.
Deadline: In 4 Days

Sonnet Poetry Contest
Just like Shakespeare did, discover the rhythm and rhyme scheme of the Shakespearean sonnet.
Deadline: Jan 29th

Dribble Flash Fiction

Write a story on any topic that uses 50 words.
Deadline: Feb 2nd

Nonet Poetry Contest

Write a nine line poem for this poetry contest. But you must count syllables. The first line of your poem will have 9 syllables. The second line has 8 syllables and the 7th line has seven. This continues until your final line which has one syllable.
Deadline: Feb 5th




Contests offer a cash prize
Writing Classes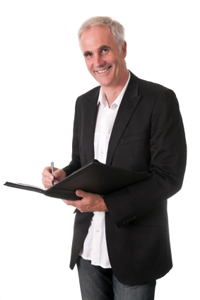 null
null
Class Begins: null

null
null
Class Begins: null

null
null
Class Begins: null

null
null
Class Begins: null



Learn with the guidance of an instructor.
Four week classes are only $99.00


Upcoming Member Contest Deadlines
When Life Was Still Fun

This can be any form of poetry... All I want is for you to enjoy dredging up the child in you that began to understand there is more than me.
Deadline: In 3 Days

Year of the Script: Prompt ONE!

The Galactic Counsel of Planets has convened to determine the fate of Earth. YOU have been selected to represent Earth and plead her case. Write a script based on this scenario.
Deadline: In 6 Days

BEST IN IMPRESSIONABLE PRESENTATION

You are challenged to write a poem that specifically incorperates, creates, copies and pastes a pictorial presentation of your choice for your own 5/7/5 poem that relates specically to the image and presentation.
Deadline: Jan 31st

OH, if Only I could be there

This is a topic based contest on the topic provided in the the announcement. You are watching TV, or at the movies, you see something that gets you so deeply involved that you scream Lord, put me in .
Deadline: Feb 2nd

Compete for fun and a member dollar prize pool in these site member created contests.
FanStory.com Success Stories
A book by SteveY. Married 28 years, am a licensed Marriage & Family Therapist, and a Certified Clinical Hypnotherapist....



| | | | |
| --- | --- | --- | --- |
| | | | |