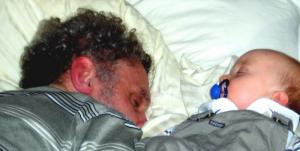 Background
Those with another incredible journey entitled "Crashing Stars of My Life"
"Catching Up on Lost Sleep?" Written on October 24, 2020
By Doctor Ricky 1024
Copyright © Fanstory
'All Rights Reserved'

The sails are now torn loose in the wind.
Slowly the boat is drifting away!
And, I am lost lost forever as if in sin?
Yes, lost forever a drift without as much as a thought.
"Time born!"
"Time bought!"
...
Once in a Lifetime you realize that life is a Gift.
Just a Sweet Romance of Chance?
And, when it's all over?
It's over?
...
So we become aware and pretend we don't care?
For Life's just a Crap shot!
Wouldn't you agree?
But as far as me?
Yes, I'm in now too deep?
"Catching Up on Lost Sleep?"
Approximate Word Count: 147.

Author Notes
Special thanks goes out first, as always, to Heavenly Father and His Son Jesus Christ.
Fanstory and Tom the Administrator.
Fan Art Review, this Amazing, as well as Talented artist, 'avmurry'
And her Incredible picture Entitled, "Sleeping beauty"